Annie Turner has researched and written about telecoms since the late 1980s in a number of roles — as editor of business titles including for International Thomson and The Economist Group, contributor to national newspapers such as The Times and FT, and as an analyst for Market Mettle and Current Analysis.
Neil, named after the first man to walk upon the moon, has more than twenty years experience in networking, systems, security and technology. Neil's purpose is to get people connected and engaged with technology.
David Palmer is a digital visionary and global platform innovator. He is the Vodafone Business lead for Blockchain technology, and he has been key to exploring the application of blockchain to telecoms and wider business.
David is an expert on the convergence of digital technologies and new business models, and he is currently exploring the opportunities associated with IoT, Blockchain, DeFi and Metaverse.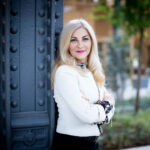 Chief Digital & IT Officer
Antonietta Mastroianni has been a member of the Proximus Leadership Squad since April 2021 where she acts as Chief Digital & IT Officer. Before joining Proximus, she was Group CIO and CDIO at the Danish TDC, Head of IT and Business Partner at Swiss Sunrise, and she had several roles in Swisscom and H3G Italy.
She is an influential IT leader with 20 years of international Telecom experience in leveraging technology to drive organizational growth, performance and profitability. She focuses on digital and agile transformation, the impact of leading-edge technology on business, technology and product innovation as well as IT and Telco transformation. She has worked in different European countries (Italy, Switzerland, Denmark and Belgium) and is a council member of Etis. Currently she also holds the VC Finance seat in the Board of Directors of Gaia-X and is chairwoman in the Board of Directors of Proximus Ada.
Antonietta Mastroianni studied Computer and Automation Engineering at university of Siena and she is a member of the Order of Engineers of the province of Caserta. In 2022, Antonietta was awarded the Telco Women of the Year Award by NetworkX and was also named Telco CxO of the Year in 2021.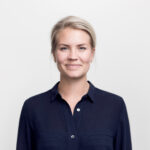 Martina Klingvall, former Telenor executive, has many years of experience in the telecoms industry working within customer experience and digitisation. After years of working across Europe and Asia, Martina noticed a gap in the market for a digital first operator service for the SMB segment especially focused on customer experience, so she decided to launch her own MVNO, Telness, to change the telco space from the ground up. By 2017, Telness became the highest customer rated MVNO in the Swedish market (4.8/5). Early on Martina decided to raise the standards in the telco industry, so her MVNO is run on a fully proprietary platform where automation, self service and customer experience is at the core.
Following the immense success of Telness, Martina took things to the next level when she decided to white label Telness's platform services and sell them on a SaaS model to other telco companies looking to digitise their offering. Realising the market's appetite for an automated digital telco enabler she boxed it up and founded Telness Tech to help maximise customer experience, minimise OPEX and increase innovation capacity. After a widely successful launch of the company and its services, Telness Tech recently raised additional €8.5m to help telcos globally digitise while putting full focus on customer experience.
Martina prides herself in delivering services business owners love, whilst constantly innovating and being a disruptive force in the industry – using cutting edge technology to make the telco renaissance a reality.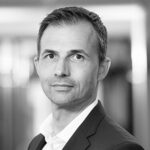 Global Director Wholesale & Software
Kim Juchem is a telco and IoT professional with 20+ years of global experience in corporates, consultancy, and start-ups responsible for the leadership  of Truphone's end-to-end relationships with MNOs and connectivity partners as well as its software platform (eSIM) business.
Before joining Truphone, Kim was Co-Founder, Managing Director and Chief Operating Officer (COO) of the IoT connectivity and platform as a service (PaaS) provider 1NCE. Prior to 1NCE, Kim was with T-Mobile and Deutsche Telekom Group where he held various leadership positions in the international wholesale/  MVNO and investment management space. Kim holds a Master Degree in Telecommunication Business and Economics from the University of Duisburg as well as an MBA from the Indiana University of Pennsylvania.
In his free time, Kim loves spending time with his family and enjoys cycling, running and snowboarding.
Clayton leads the strategy function within CityFibre group; a rapidly scaling company investing over £4bn in connecting 8m homes and businesses to the Internet with modern FTTH networks across the UK. CityFibre operates the UK's largest open access fibre only network. Previously, Clayton ran products for CityFibre.
Clayton joined CityFibre from Vodafone in 2016 – where he'd led a full strategic assessment of consumer fibre network futures, advised on network investments and provided technical input into various regulatory projects. Prior to this he undertook a range of strategic roles within BT's Openreach division – including improving the way Next Generation Access (NGA) was built and managing a Carrier Ethernet, DWDM and TDM product portfolio worth over 900 million pounds.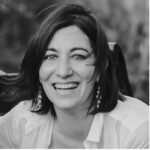 Head of Infrastructure and Energy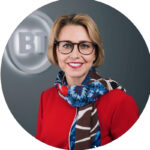 Solutions Director, Division X
Professionally Hrvoje lives in the cloud. Among other things, he is responsible for design and deployment of Core Network Functions. In a nutshell is creating and executing safe journey from VNFs to CNFs and harvesting all the benefits on that road. In parallel he is passionate about Artificial Intelligence implementations in Telco domains. His telco journey started more than 20 years ago in A1 Telekom Austria, followed by T mobile Croatia. In 2021 he joined Three UK where he is currently working as Core Network Director. 
Oliver Helm is Chief Executive Officer at FullFibre (consumer-facing site: Fibre Heroes), building wholesale, fibre optic, broadband and dark fibre networks in the UK.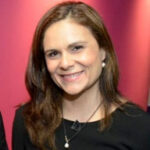 Networks Research Director
Maria leads the Networks Research department in BT's Applied Research. Her team's mission is to identify and co-develop new technologies to enhance BT's networks and services in terms of capacity, efficiency, coverage, security and customer experience.
The research work programme led by Maria underpins BT's mid-to-long term best converged network vision. The role of her team is to develop new technologies to support future product and services, Maria also advices the business on the impacts of emerging network technologies, standards and regulation.
Her team's areas of research include 5G revenue opportunities and evolution into 6G, the convergence of cellular and Wi-Fi access, the application of AI and ML to network automation, virtualisation and disaggregation of network functions, the evolution of M-MIMO, future optical access and fibre technologies, low power network technologies as well as the applicability of emerging quantum technologies for telecoms amongst other areas.
Maria has worked in BT for 22 years, she has played multiple roles across design, architecture, technology strategy and research. During that time, she has been involved in a number of key transformational programmes and projects including all-IP transformation, spectrum acquisition and platform procurement amongst many others. She has also played a key role in standards and industry bodies, including ETSI, the GSMA and more recently the Telcom Infrastructure Project, where she is member of the Technical Committee.
Maria holds a Telecoms Engineering degree, undertook an MSc in Telecoms as part of the Erasmus exchange programme and a Business Strategy & Leadership Master by Ashridge International Business School.
Maria was awarded the "Women in Telecoms" Award by the ITP and is now part of the Distinguished Engineers community within BT.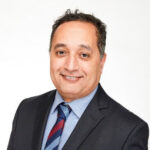 VP Strategic Technologies
Malik Kamal-Saadi is head of the Strategic Technology Group at ABI Research focussing on transformative technologies and Innovation across various industries, including Consumer and Industrial Telecommunications, Enterprise IT and OT Technologies, Consumer Electronics, IoT, and other Adjacent Markets. In his role, Malik is leading a number of ABI Research activities, including thought leadership, consultancy services, syndicated services, strategic positioning services, market forecasts and market intelligence, competitive assessments, and market analysis.
Before Joining ABI Research, Malik was a Principal Analyst at Informa Telecoms and Media, covering a wide range of topics, including Devices, Networks & Infrastructure, and Multimedia Services. He has planned, authored, and co-authored many studies in various areas, including Artificial Intelligence, 5G Technologies, and Use Cases, Sensor Networks, IoT Technologies, Future Mobile Handsets, Mobile Application Platforms and Operating Systems, Mobile Broadband Networks, and Devices, Mobile Web Applications Development, Converged Networks and Devices, Mobile VoIP, Mobile Access at Home.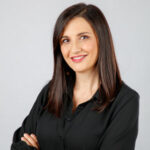 Director of Data & Analytics
An enthusiastic leader who believes in creating value through technology and people development. Two decades of IT experience in telecommunications and banking.
As an IT director, Aleksandra has been leading successful teams in both operations and transformation projects from various domains. Four years ago, she started data and analytical transformation at Telekom Srbija, which she continues to work on passionately.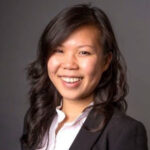 Principal Consultant & Private Networks Lead
Yesmean is a Principal Consultant and one of our Telco Cloud subject matter experts at STL Partners, having played a key role in building our centre of excellence across our research and consulting arms in telco cloud. She has led and managed client projects with both operators and technology companies across a number of key domains, including cloud native networking, open RAN and network slicing. Outside of telco cloud, she also has extensive experience in supporting clients in areas such as private cellular networks and edge computing. 
Chief Technologist - Telco, Media & Entertainment (TME) / EMEA
As Chief Technologist for Telco, Media & Entertainment, EMEA, at Red Hat, Mr. Jokiaho works with network equipment providers, system integrators, independent software vendors and communications service providers to further open telco cloud initiatives with containers. His work encompasses enhancements to networking performance, real time characteristics, availability and strategic use cases like virtualized / containerized radio access networks (vRAN).
Before joining Red Hat, Mr. Jokiaho led Huawei Technologies' software planning function, focusing on base platform domain (operating systems, virtualization, and telco cloud availability and performance) and terminal software platforms (e.g. Android). Prior to that, Mr. Jokiaho led Samsung device software R&D in Finland, and multiple aspects of business and network element platform development at Nokia. Outside of the telecommunications industry, Mr. Jokiaho has developed equipment and software for the security and maritime navigation industries.
Mr. Jokiaho holds Master's degree in computer science from Helsinki University.
Francis has more than 25 years' experience in the telecommunications and software industry. He has led the design and implementation of OSS products at some of the industry's leading CSPs, with a track record in enabling successful transformation.
He was previously responsible for the creation of the Professional Services organization and services engagement model for Cramer Systems and for driving new innovation at Telcordia, and later Ericsson.
He is an acknowledged expert in inventory, fulfillment and the transition to model-based orchestration, as well as the changed integration and services model for the successful adoption of telco cloud.
Dr. Haysom received his PhD from the University of Bath and has a BSc in Engineering Science from the University of Exeter.
As a Director in STL's consulting business Tilly has more than five years of experience leading growth projects for technology and telecoms firms. She heads up our research and consulting practice focused on edge and cloud computing and was nominated for Edge Computing Woman of the Year in 2022. Tilly has a BA from Oxford University and an MA from the University of Pennsylvania.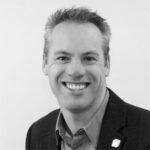 Director, Consumer and Connecitvity
Kester has more than 15 years' experience in the mobile industry and curates our research into consumer and connectivity services. He is an informed commentator on network operator strategy, European markets, telecom mergers and acquisitions, 5G networks and regulation. He is frequently quoted in industry publications and national media. Kester joined CCS Insight in 2010 from Nokia, where he held the position of market analyst. He was previously a senior research analyst with Informa Telecoms and Media.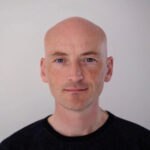 Director of Network & Spectrum Strategy
Mark has been in telecommunications for over 25 years, with diverse roles in Fixed and Mobile with AOL, Orange, Wanadoo, EE and now as part of BT. Mark has played a significant role in delivering many strategic projects including Spectrum Auctions, 3G/4G/5G launch, the Emergency Services Network contract for Public safety services over LTE, Local loop un-bundling, Radio Access Network sharing and Orange T-Mobile integration. Mark is currently Director of Network & Spectrum Strategy at BT.
Patrik has been with Titan.ium Platform, LLC (formerly NetNumber, Inc) since 2013. His focus is on developing the technology strategy and roadmap that helps the communications service providers to build efficient core networks and transform to a techco. Prior to joining NetNumber, Patrik was with Nokia Siemens. Patrik holds a PhD in electrical engineering and is based in Munich, Germany.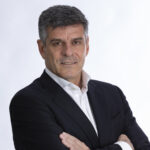 Director of Network Engineering and Operations
José Pedro Nascimento is Director of Network Engineering and Operations at Altice Portugal. He has a 34-year career in the telecommunications industry. He has worked for several operators in Portugal – among them Marconi, Vodafone, TVCabo and Portugal Telecom – and in Brazil – for oi, and then, as VP Engineering at Vivo. He was also CTO of TIMWE.TECH.
José Pedro Nascimento has a degree in Engineering from IST and an MBA from AESE/IESE.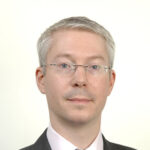 James leads Omdia's service provider transformation team, which covers telco IT (operations support systems, business support systems, and analytics) and telco cloud & automation (software-defined networking, network function virtualization, etc.). James' own research focuses on operations support systems, including service assurance, orchestration, order management, inventory management, network security, self-organizing networks, and radio access network intelligent control.
Before joining Omdia, James led Heavy Reading's communications service provider IT & automation research service. James holds a Bachelor of Science and Master of Engineering in electrical and mechanical engineering from the University of Manchester, England. Earlier in his career, while working as a financial analyst, James passed the three exams required to obtain the Chartered Financial Analyst qualification. In addition, James has a Master of Science in electronic engineering from the University of Surrey, England.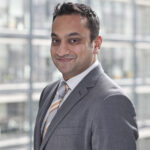 Global Head of Engagement
As Global Head of Engagement at Telecom Infra Project (TIP), Vishal is responsible for facilitating TIP community trials and the commercial scaling of TIP-incubated solutions globally, with the primary objective of unlocking business models that accelerate the deployment of telecom network capacity where it's needed.
Prior to joining TIP, Vishal worked for over 25 years across consulting and telecoms in strategy, business development and P&L positions, at Accenture, A.T. Kearney, Telefonica, the GSMA and now TIP. His most notable achievement was at the GSMA, where he lead a global programme, which facilitated Industry & Government collaboration within 10 emerging markets to bridge the digital divide for underserved communities.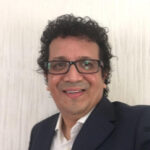 Sr. Manager Network Strategy & Architecture
Ankush Saikia is a seasoned Telecom professional with around two decades of experience in Telecom Network, IT and Data Analytics. He has played various roles across Technology Consulting, Strategy and Architecture, Insights and Digital Transformation. He has rich experience in delivering key initiatives in mobile as well fixed telephony services including 5G and IoT for Tier-1 Operators in the EMEA region.
Ankush Saikia is currently working as a Senior Manager in the Network Strategy and Architecture team in Three UK. He is responsible for the 5 year technology strategy in Network Analytics, OSS and Automation domain. He has successfully delivered the strategic initiatives in the B2B/B2C, Telco Cloud Transformation and AIOPs for Three UK.
Nastasi Karaiskos established Rakuten Symphony UK Ltd in January 2022.
He has been in the Telecoms industry for over 20 years, having had responsibility for general management, sales, strategy, marketing, and business development in the various roles he has held.
Prior to joining Rakuten he held leadership roles at NTT, Verizon, and Colt.
His technology background is within networks, mobility, cloud computing, and infrastructure.
He has overseen a handful of acquisitions, from due-diligence to integration. His career has seen him live and work in Asia, Europe, and the US.
He has an MBA and attended Hult International Business School and London Business School.
He has done extensive charitable work with Coram, mentoring young adults in under privileged areas to promote creative thinking, and entrepreneurship.
Vincent Garnier is the Director General of the FTTH Council Europe since July 2020. In this executive capacity, Vincent manages and shapes the FTTH Council's agenda and ensures the continuous implementation of its mission to advance ubiquitous full fibre-based connectivity to the whole of Europe.
Vincent brings to this position 25 years of experience in the telecommunications industry, in Marketing and Business Development in EMEA and Asia for BtoB companies. Most recently he was Marketing Director responsible for defining the marketing strategies for the broadband solutions at CommScope, a global network infrastructure provider company. Prior to joining CommScope, Mr Garnier worked in international business development at TKH Group N.V. and as a Marketing Manager at Prysmian Group & Exide Technologies. Vincent Garnier has been actively involved in the FTTH Council Europe activities for several years. He became a Member of the Board of Directors and Treasurer in 2019.
Prashant Kumar is the Chief Innovation Officer for Elisa Polystar. In this role, he is responsible for exploring new concepts and directions for the companies porfolio. Previously, he was CTO and a co-founder of Cardinality Limited, and also held roles with service providers such as Telefonica, Deutsche Telekom, Hutchison, and AT&T. Prashant holds a Master's degree from the LSE, focused on system design, and an undergraduate degree in software engineering.
Mark is the GSMA Technical Director for Cloud Networks. He has been focussing on the GSMA Open Gateway program federating CAMARA APIs and working within GSMA's Operator Platform Group. Prior to this he worked for Vodafone Group studying public and private MEC and as technical lead in the deployment of AWS Wavelength into the Vodafone Networks. Within Vodafone he held several technical roles including Video and TCP optimisation, the "Enjoy More" program and performance management. Earlier experience was with P3 as a senior consultant and earlier still near the beginning of time with Orange, rolling out and performance management of their UK network.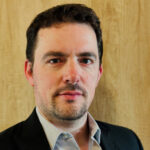 Research Domain Operational Manager
Jean Schwoerer holds a PhD in electronics and communication systems from the Institut National des Sciences Appliquées de Rennes (France) since 2006. Subsequently, his research work focused on the connectivity of the Internet of Things and cellular networks. He was also strongly involved in standardization for the Orange group for which he was delegated to ETSI, IEEE802 and 3GPP RAN1&2 where he contributed to the standardization of 5G. He is now mainly involved in the preparation of 6G and was notably one of the editor of the NGMN 6G requirements white paper.
Ari Banerjee is responsible for Netcracker's strategic direction and helping the company to address changing market and technology opportunities. He is responsible for all aspects of Netcracker's strategic initiatives across its portfolio of software solutions as well as market direction, partner programs and corporate communications. Ari also collaborates with industry organizations, standards bodies, media and analysts.
Nik Angelov leads Product Strategy at WIM Technologies since 2019. Previously he has worked as a RAN solution manager for Ericsson and has over 10 years of first-hand experience in the telecoms industry, working with mobile operators in Europe, Africa, Asia and Oceania. In his role at WIM Technologies Nik focuses on building RAN OSS solutions for service management & orchestration, network automation and RAN provisioning.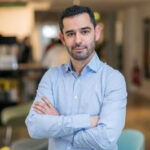 Innovation Development Director
Aaron is Innovation Director at Colt Technology Services. An experienced business developer in Telecommunications with more than 15 years' experience.
Aaron has a proven track record launching new disruptive offers, setting up the Go To Market, identifying the right partners and executing the sales plan at international level in either B2B or B2C sectors. Recognized for his commercial & technical expertise on Fibre Services, Wireless technologies or Data analytics, Aaron is currently developing partnerships in some strategic ecosystems that enable enterprises to find new source of growth and to engage new segments in a complex environment.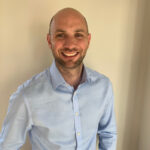 CTO and Engineering Director
As CTO for EMEA, Felicien is responsible for WWT EMEA's Global Service Provider go-to-market solutions, working alongside strategic technology partners that enable Service Providers digital transformation journey.​
Felicien leads a dedicated team of passionate technologist who thrive on working on innovative solutions across 5G, Edge, Cloud and IOT. The team is backed by an Advanced Technology Center with $500m worth of investment across 4 Data Centres used for R&D, PoC and Solution integration.​
Prior to WWT Felicien worked at Dell Technologies where he was responsible for leading a multi-million dollar cloud transformation project and supporting customers to leverage hybrid cloud architecture and PaaS to enable new business models through operating model transformation.
Richard Mackenzie is a Distinguished Engineer in Wireless Networks at BT's Applied Research. His current focus is on developing, trialling and commercialising OpenRAN. He is co-chair of the Telecom Infra Project (TIP) "RAN Intelligence & Automation" OpenRAN sub-project and is also active across the O-RAN Alliance, Small Cell Forum (SCF) and Next Generation Mobile Networks (NGMN)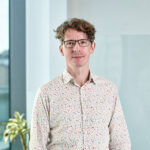 Director fo Technology Strategy
Paul Ceely has over 20 years' experience in technology and network strategy, covering strategy and solutions for mobile, internet, security, network management and technology evolution in general. He is responsible for the medium to long-term technology strategy for Digital Catapult, looking at the future digital technology landscape and identifying priority areas to focus on.
He led network strategy in the operators BT and EE in the UK, developing the 5G network strategy for BT, was instrumental in the strategy for EE's 4G launch in 2012, as well as taking a leading role in the network strategy during the merger of BT and EE, and Orange and T-Mobile to become EE.
Kyrylo is a top manager with more than sixteen years of experience in managing IT-infrastructures of Ukrainian and international companies. Kyrylo has skills in running projects for developing hybrid cloud infrastructure, modernization of core business-processes, investment and introducing a new product to the market.  
Before joining Ukrtelecom Kyrylo Honcharuk held a position in IT-departments of large enterprise companies, including Ukraine's largest energy holding company DTEK, telecommunication company "VimpelCom Ukraine" and others. Kyrylo has presented keynote reports at international IT conferences in Ukraine and the EU. Mr. Honcharuk was awarded the BEST CIO 2019 in Ukraine telco sector.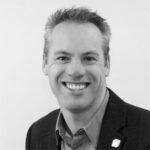 Director, Consumer and Connecitvity
Kester has more than 15 years' experience in the mobile industry and curates our research into consumer and connectivity services. He is an informed commentator on network operator strategy, European markets, telecom mergers and acquisitions, 5G networks and regulation. He is frequently quoted in industry publications and national media. Kester joined CCS Insight in 2010 from Nokia, where he held the position of market analyst. He was previously a senior research analyst with Informa Telecoms and Media.
Annie Turner has researched and written about telecoms since the late 1980s in a number of roles — as editor of business titles including for International Thomson and The Economist Group, contributor to national newspapers such as The Times and FT, and as an analyst for Market Mettle and Current Analysis.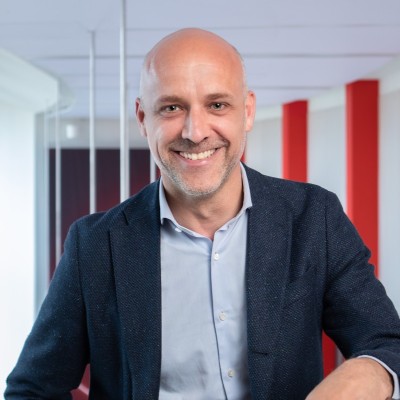 Network & Development Director
Andrea was appointed as Network and Development Director for Vodafone UK in April 2021, as part of a group-wide restructuring that saw one integrated European network. He has since managed the roll-out of Vodafone UK's 5G and fibre networks, our converged network strategy, as well as delivery of the company's network transformation and digital agenda.