CTO of the Year Awards and Roundtable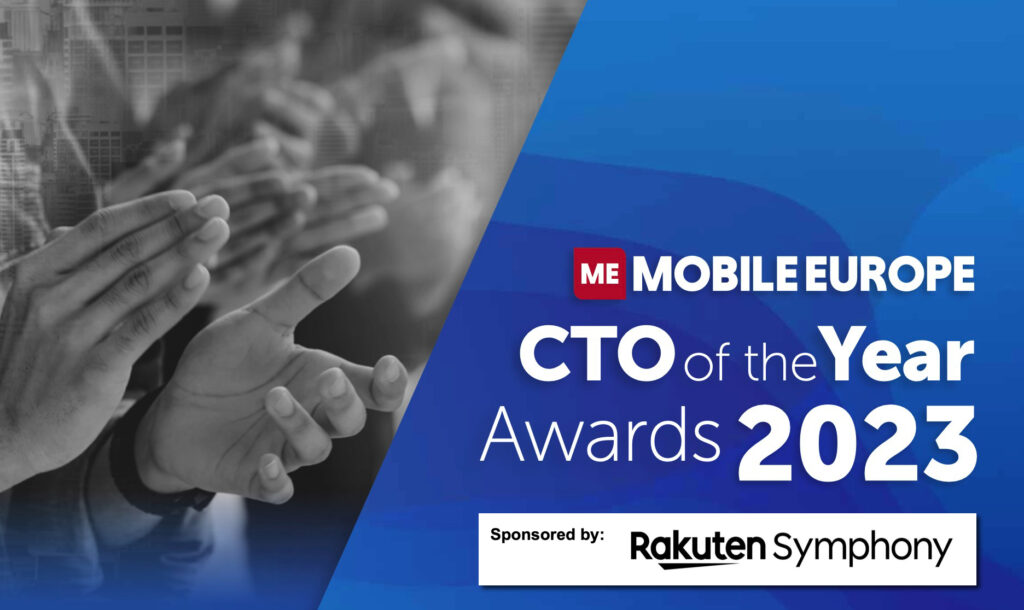 The 2023 CTO of the Year Awards and CTO Roundtable sponsored by Rakuten Symphony, will take place at Telecoms Europe LIVE in Central London on Tuesday 6th June 2023. 
Note: This is a closed-door, invitation-only event not accessible for Telecoms Europe LIVE attendees. If you are an operator CTO or equivalent and would like to join in, please email tiffanya@sjpbusinessmedia.com 
It is one of Mobile Europe's flagship initiatives, started in 2014 and enjoying enthusiastic reception and engagement from operators ever since.
Over the years, we have enjoyed the participation and insights from CTOs or equivalent top-tier technical executives heading mobile operators from Europe as well as Middle East and Africa, including Telefonica, Orange, T-Mobile, Elisa, Telenor, Etisalat / e&, Tele2, A1 and many others. 
See the 2022 Winners here 
The 2023 edition will see leading network operators based in Europe and beyond, competing for two Awards:
THE TRAILBLAZER who can demonstrate that their company is offering services beyond connectivity – what additional services are on offer and to whom?
THE GAMECHANGER is responsible for carrying out the core business but not as usual – creating efficient and effective infrastructure and operations and business models that make use of technologies such as AI, analytics, automation, open platforms and APIs.
The winners will be unveiled at the conclusion of the CTO Roundtable taking place in the Boardroom at our Telecoms Europe LIVE event on 6th June 2023, to which all the shortlisted CTOs will be invited.
To qualify
If you are the CTO (or equivalent) of a fixed, mobile or converged network operator you can submit your own entry or enter on behalf of your CT(I)O.
To submit your entry
Download and fill in the entry form AND EMAIL TO US BY THE CLOSE OF BUSINESS ON 28 APRIL 2023 following these simple guidelines:
Make it personal: the entry must be about the individual and the particular attributes, experience and approach they bring to their role, rather than about the company per se. We want to understand this person's contribution to the company, which of course is likely also to impact staff and the corporate culture, and customers as well as suppliers and partners.
Keep it short – 1200 words in total, please, choosing the boxes that are most appropriate for the nominee and adding others if necessary. You are welcome to include hyperlinks to brief supporting material.
Email us with queries on tiffanya@sjpbusinessmedia.com – we are here to help you make your entry as good as it can possibly be.