Annie Turner has researched and written about telecoms since the late 1980s in a number of roles — as editor of business titles including for International Thomson and The Economist Group, contributor to national newspapers such as The Times and FT, and as an analyst for Market Mettle and Current Analysis.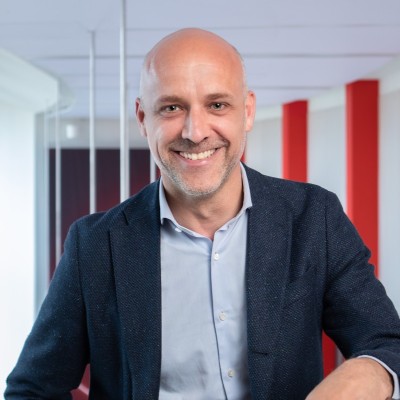 Network & Development Director
Andrea was appointed as Network and Development Director for Vodafone UK in April 2021, as part of a group-wide restructuring that saw one integrated European network. He has since managed the roll-out of Vodafone UK's 5G and fibre networks, our converged network strategy, as well as delivery of the company's network transformation and digital agenda.
Christoph is a member of the Group Executive Board and, in his role as CTO and CIO, has been head of the IT, Network & Infrastructure division since 1 February 2019. Aeschlimann studied computer science at the Federal Institute of Technology Lausanne and holds an MBA from McGill University in Canada. With more than 20 years' experience in the software, IT and consulting industry, Aeschlimann had a number of management roles prior to joining Swisscom, most recently as CEO of consultancy ERNI Group AG.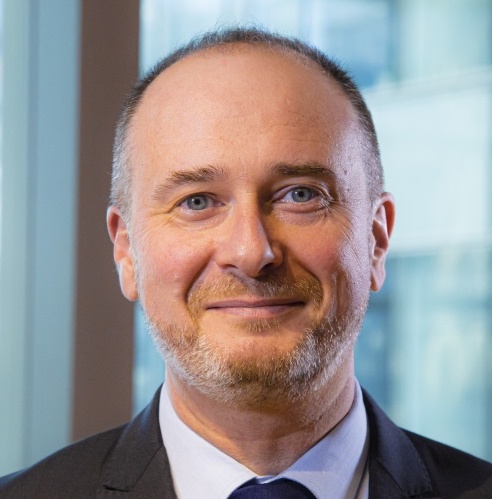 Awarded 2021 Trailblazer CTO of the year, Philippe is leading the network native to digital technology strategy for Orange Business Services.
Pro-software cultured, cloud minded and digital addicted, he brings expertise and leadership to technology specialists and executives in their transformations or innovations. With a unique 360° viewpoint on stacks, practices, tools, and on cultural transformations, he studies trends and works on future associated disruptions to understand their impacts, risks, shifts, and opportunities. He sets up the tech programs, like on Software Factory, Cloud Native, Edge Computing, platform ecosystem and API, and blockchain, to address the associated challenges. He ensures synergies between the entities involved to define orientations.
Heavily connected to the tech ecosystems, he shares his experiences and feedback with customers, partners or students through conferences, keynotes, or dedicated sessions. With a deep understanding of partners and the Open Source ecosystems, he is strongly implied in scouting to identify the most strategic and disruptive partners.
Philippe is board advisor for two startups in tech, Cycloid and Weaveworks, for which he acts in mentoring, roadmap orientation, market understanding and ensuring connections to the ecosystem.
Assaf has more than 25 years of experience in product management, marketing and sales in the telecoms industry. He was has held marketing director roles at NICE Systems and at eglue Business Technologies, and has also led product management teams at Amdocs and XACCT. Assaf has a BSc in Computer Science and Business Administration from the Hebrew University of Jerusalem.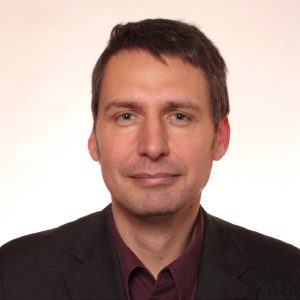 Patrik Rokyta is the VP of Systems Architecture at NetNumber, that delivers interGENerational signaling, security, routing and global data solutions to the telecommunication industry. 
Patrik has been with NetNumber since 2013.  His focus is on the use of the cloud-native technologies in the public/private cloud, and in virtual infrastructure environments. Over his seven years with NetNumber, Patrik has been instrumental in helping communication service providers build economic and effective telecommunication networks including the 5G core. In addition, Patrik and his team are responsible for architectural issues in the areas of telecommunication system security, delivery and deployment automation, OSS integration, network service management, and orchestration.
Prior to joining NetNumber, Patrik was with Nokia Siemens as a Product Manager with a focus on customer projects and deployments in the LTE data, VoLTE, VoIP and Unified Communications space.
Patrik holds a PhD in electrical engineering from the Technical University of Ilmenau, Germany and is based in Munich, Germany.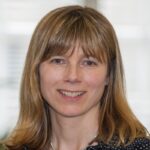 Principal Analyst for IoT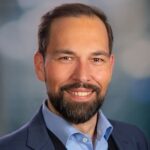 Head of Network Evolution, Group Technology & Future Services
Kurt started his career in the Telco industry in 1999, at Alcatel-Lucent, where he soon started an international career, serving in various positions for entities in Asia, Middle East and Europe. He was then joining Nokia for 5 years and Ericsson for 6 years, where he took over several management positions in various countries. He was responsible for heading Network Services for Central and Eastern Europe, overseeing Ericsson's business and heading an international unit, spanning 7 countries. In 2018, Kurt joined A1 Telekom Austria Group where he started as 5G Program Manager, being responsible for the orchestration of the 5G program and driving the 5G strategy for A1 Telekom Austria Group across all markets, promoting the implementation of E2E use cases and prototypes on technical and organizational level. He also aligned industry cooperation with vendors and partners. In 2019, Kurt was appointed head of Network Evolution within the Group Technology & Future Services area, where is in in charge of driving the evolution of networks from a strategic and architectural point of view within the domains of access, transport and core of A1 Group's fixed and mobile operations. He is responsible for the 5G, Automation and Service Orchestration Programs of A1 Telekom Austria Group from end-to-end perspective, including related IT, BSS and OSS System evolutions. Kurt is also a member of the Supervisory Board of Freeeway, an IoT start-up based in Vienna, and a member of the Board of the NGMN Alliance. Kurt held various leadership positions in Alcatel-Lucent and Nokia, as well as Supervisory Board positions of related affiliates. His background is in the domain of radio engineering and planning.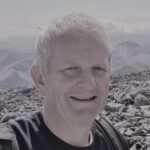 Director of Product & Services Strategy
Steve Plain is director of product & services strategy in the Amdocs Network CTO office.  Steve is specifically focused on delivering significant, new value in response to customer needs, market conditions and the competitive landscape. With over 20 years' experience in telecoms OSS, Steve has held a variety senior product management roles, with a particular focus on cloud, fulfilment and automation solutions. He has worked with many different service providers & partners around the globe and across many market sectors.
Jeremias has started his career as software engineer and is currently leading the Cloud Center of Excellence of Deutsche Telekom IT since 2020. Before that he helped various other large organizations to become cloud savvy and can be considered "cloud native" with 12+ years of experience in using and building public clouds.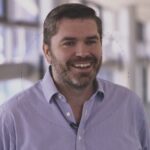 With almost two decades of telecommunications expertise, Brendan O'Reilly brings a proven track record of delivering complex technology strategies and programmes to his role with BAI Communications (BAI).
Based out of London, Brendan's role is focused on accelerating BAI's expansion of its neutral host solutions and magnifying its strengths as a telecommunications infrastructure service provider. This remit forms a core part of BAI's growth strategy, which aims to cement the business as a global leader in the delivery of shared 5G network infrastructure.
Brendan joined BAI from Telefónica where he was the Chief Technology Officer for O2's UK operation for six years, boasting achievements such as leading the development of O2's network share partnership with Vodafone, O2's fastest 4G deployment in the UK and the recent launch of its 5G network.
Specifically, Brendan had accountability for O2's strategy, design, planning, test, delivery and operation of the entire mobile and fixed network, messaging, and Wi-Fi, supported by his team of more than 700 professional engineers.
Delivering the best customer experience is at the heart of how Brendan works, knowing that his people are key to achieving this. Brendan is a strong advocate for his people and actively supports their development and self-learning.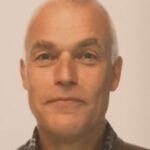 SVP Global Architecture & 5G
Dr. Terje Jensen is Senior Vice President at Telenor heading up both the Global Network Architect team and the 5G Readiness strategic program. The first role spans all network domains (RAN, transport, cloud platform, core) and setting directions for future technical solutions by defining targets, detailing guidelines, outlining solutions and executing pilots. This is a global team implying there are persons from all Telenor units and markets engaged. The 5G Readiness program addresses technical, commercial, strategic and business environment topics for all Telenor markets, which ensures that insights are readily available for main decisions and implementation. Collaboration with operators, vendors, industry fora and others are also part of the tasks across the different domains. Terje has more than 3 decades experience in the telecom area from a number of positions within areas like operations, planning, strategy and research. This includes engagements in several countries and international projects. He authored more than 200 publications.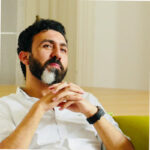 Digital Network Engineering
Sherif is leading the Digital Network Engineering to transform the full technology lifecycle ensuring a world-class Customer Experience, data driven technology decisions and automated and agile process automation. Under Sherif's supervision, Vodafone is harmonizing data modelling and analytics creating advanced insights driving planning and optimization processes. He has been with Vodafone Group for more than 22 years.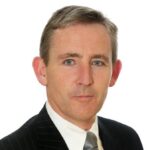 Niall Norton was appointed as a General Manager in Amdocs Technology division responsible for Network Software in April 2021, following the acquisition of Openet by Amdocs in August 2020. Niall served as Chief Executive Officer and Board member for Openet Telecom since 2006. Prior to Openet, he served as Chief Financial Officer and Corporate Secretary of Telefónica. He holds a degree in Commerce from University College, Dublin, is a Fellow of the Institute of Chartered Accountants in Ireland and has a Certificate in Management Excellence from Harvard Business School. Niall was recognised as one of the 100 influential people in Telecoms by Global Telecoms Business in 2017, and the ITLG "Silicon Valley 50" Top Irish and Irish-American Tech Executives in 2014. During his tenure as Openet the company has been recognised by winning Deloitte Best Managed Companies Awards 2017, the European Entrepreneur of the Year Award 2013 (TECHTOUR), the Irish Software Association Company of the Year 2012 and the Ernst & Young Entrepreneur of the Year 2011 (Ireland).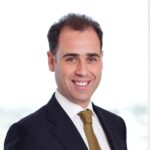 Strategy, Business Development & Transformation Director
Jesús joined Orange Spain in 2013, where he is now responsible for strategic planning, strategic projects, new business opportunities, corporate development, and fiber planning. Before Orange Spain, Jesús worked for over 12 years as management consultant for BCG based out of its Madrid and Dubai offices, where he advised telecom players across Europe, Middle East, LATAM and Asia. Jesús is a telecoms engineer from the Polytechnic University of Madrid, and has an MBA from the Massachusetts Institute of Technology (MIT).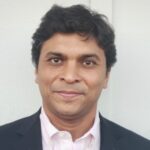 Director, Network AI and CSP Partnerships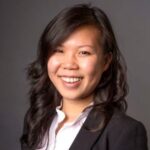 Telco Cloud Practice Lead and Principal Consultant
Yesmean is a Principal Consultant and the lead for the Telco Cloud practice at STL Partners. She has worked with several operators and technology companies through strategic engagements across a number of domains, including open RAN, cloud native, edge computing, hyperscaler strategies, network API exposure, network slicing and private wireless. Before joining STL, she held various consulting roles at Deloitte and IBM.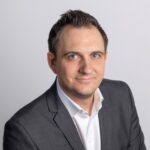 Senior Solutions Architect
David Anstiss is a Senior Solutions Architect at SS8 Networks, the trusted choice for lawful interception and intelligence solutions.  David has been with SS8 since 2015 and has significant experience in critical network architecture technology and advanced data analytics. He is responsible for working with both intelligence agencies and Communication Service Providers (CSPs) around the world and is instrumental in helping them transition to 5G, defining system requirements to meet regulatory compliance. As a member of ETSI, he represents SS8 to ensure the adoption of cloud native infrastructure is met with industry best practice and to guarantee that compliance of lawful interception is maintained. 

Prior to joining SS8, David worked at Allot Communications in both Europe and Asia, where he specialised in Deep Packet Inspection and Video Optimisation. Over his 22 years in the telecommunications industry, he also held various management positions at companies including Vodafone, 3UK and Ericsson, where he was responsible for all UK Core Network Systems.
Ahmed is a Senior Analyst at STL Partners covering various topics in enterprise and edge computing research including telco edge strategies, cloud migration, hyperscalers partnerships, private networks and IoT.
Oliver Korfmacher is responsible for portfolio and product management of Enea's Telco Solutions for Core Subscriber, Policy, Authentication network functions. He is defining and developing solutions scope in the telecommunications space as well as the company's strategic position in this challenging market. His current focus is to pave the way to cloud native architectures and align the standardization definitions (for instance from the emerging 5G concepts) with the market realities for user and machine communications networks. Prior to this position, he served as stream lead for Policy solutions in various large telco vendors and system integrators, and as principal consultant has extensive experience in international mobile messaging and identity management.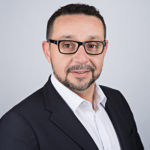 Research Director - Service Provider Strategies and Regulation, 5G Accelerator
Dario leads Omdia's Service Provider Strategy and Regulation teams.
Dario advises global fixed and mobile operators in key areas of their business, including strategy-related technology migration, 5G, competitive issues, MVNO and retail strategies, differentiation, and digitization. He continually monitors the market developments and the competitive dynamics of the market.
Before joining Omdia (formerly Ovum), Dario worked for the Economist Intelligence Unit and Yankee Group. Dario holds a degree in business and economics from Universita' Cattolica del Sacro Cuore, known as Catholic University of Milan, and a master's degree in applied social and market research from University of Westminster, London.
He is a member of the advisory board of the 5G World, MVNO World Congress and eSIM Connect, and he also chairs the MVNO Industry Awards' judging process.
Yogesh joined Tele2 in 2021. In 2014-2020, Yogesh served as VEON's Group CTO and a member of VEON's executive board. Prior to joining VEON, he was the CEO of Telenor India (Uninor), following a number of senior technology and business roles in Europe, North and South America, China and South Asia.

Yogesh is an Executive MBA graduate of IMD in Lausanne, Switzerland, and holds a degree in engineering from MSU University in India. He is a firm believer that digital transformation requires a customer centric, data driven and "clean-sheet" thinking in order to deliver tangible results.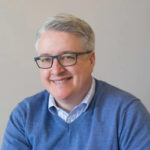 Jason Hoffman is President and CEO of MobiledgeX, where his decades of experience in telecommunications and cloud infrastructure have driven him to design the future of mobile edge services, applications, and devices. 
Jason is considered one of the architects of large-scale cloud computing, having led the development of container technologies, asynchronous, high concurrency runtimes, and converged server, storage, and networking systems. For over a decade, he was CTO and Founder of pioneering IaaS and software provider Joyent (now owned by Samsung). Here, Jason ran product, engineering, operations, and commercial management for a decade, launching the most popular asynchronous runtime (node.js), most secure KVM-based VMs, as well as the world's first serverless and first container-as-a-service offering.   
Most recently, Jason was CTO for Digital Services at Ericsson, where he led a 30,000-person unit responsible for the company's multinational cloud and data centre infrastructure business. While at Ericsson, his group led the market in the modernization of telecom infrastructure and created the world's first hyper-scale, disaggregated system.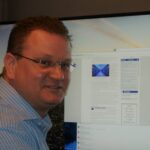 Senior Analyst Distributed and Edge Computing
As part of ABI Research's Strategic Technologies team, Senior Analyst James Stuart leads High-Performance Computing research focusing on the distributed and edge computing market. 
Prior to joining ABI Research, James was a high-performance computing consultant with a background working in the oil, financial services, automotive, and healthcare sectors, performing both architectural and operational roles working with all technical aspects of bespoke HPC solutions.
James graduated from the Imperial College London and the Royal School of Mines with a BSc (Hons) Geology with Petroleum Geology and Geophysics, Second Class.
Franz is Vice President and executive lead for "Access Disaggregation" at Deutsche Telekom Group's "Technology Architecture and Innovation" unit. In his role he is in charge to drive the development and implementation of innovative, flexible and efficient network architectures for DT, covering both fixed and mobile networks; nowadays Franz has a very strong focus on open RAN, leading DT's efforts to develop it towards a competitive deployable solution.

Prior to this role, Franz held various management positions in the area of mobile core network, infrastructure cloud and mobile network architecture in DT headquarters. Besides other tasks, he was deeply involved in definition, standardisation and introduction of 4G and 5G as well as Network Function Virtualisation (NFV).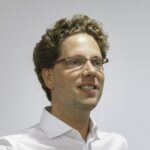 Managing Director - Industry Lead Communication and Media ASGR
Martin Taylor is a member of the Azure for Operators Program Management team, working on product and technology strategy in support of the cloudification of telco networks.  Martin came into Microsoft following the acquisition of Metaswitch where he was CTO since 2012.  He has been an outspoken evangelist for a cloud native approach to telco network functions ever since the start of the network virtualization movement.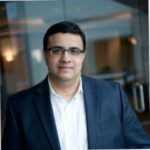 Senior Vice President, Strategy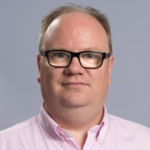 Neil, named after the first man to walk upon the moon, has more than twenty years experience in networking, systems, security and technology. Neil's purpose is to get people connected and engaged with technology.
He joined BT in 2011 as Chief Network Architect driving the network strategy for BR across all lines of business. Using simplification as a core strategy; Neil was able to realise significant savings and improved customer experience on BT's core products including broadband, voice, Ethernet and VPN. Neil was also instrumental in driving mobile and wireless as a critical capability which lead to BT acquiring 4G spectrum and building a 4G network. This lead to the acquisition of EE where Neil lead the technology workstream.
Neil is now BT Chief Architect leading Architecture and Technology direction across BT, most recently leading the strategy on BT's 5G programme and setting the strategy and architecture for BT's IT Transformation programme now known as Simplify. Neil is a BT Distinguished Engineer.