Annie Turner has researched and written about telecoms since the late 1980s in a number of roles — as editor of business titles including for International Thomson and The Economist Group, contributor to national newspapers such as The Times and FT, and as an analyst for Market Mettle and Current Analysis.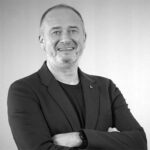 Awarded 2021 Trailblazer CTO of the year, Philippe is leading the network native to digital technology strategy for Orange Business Services.
Pro-software cultured, cloud minded and digital addicted, he brings expertise and leadership to technology specialists and executives in their transformations or innovations. With a unique 360° viewpoint on stacks, practices, tools, and on cultural transformations, he studies trends and works on future associated disruptions to understand their impacts, risks, shifts, and opportunities. He sets up the tech programs, like on Software Factory, Cloud Native, Edge Computing, platform ecosystem and API, and blockchain, to address the associated challenges. He ensures synergies between the entities involved to define orientations.
Heavily connected to the tech ecosystems, he shares his experiences and feedback with customers, partners or students through conferences, keynotes, or dedicated sessions. With a deep understanding of partners and the Open Source ecosystems, he is strongly implied in scouting to identify the most strategic and disruptive partners.
Philippe is board advisor for two startups in tech, Cycloid and Weaveworks, for which he acts in mentoring, roadmap orientation, market understanding and ensuring connections to the ecosystem.
Franck Morales' 35 years in the industry have centered on the B2B sector and managing strategic industry partnerships, giving him extensive knowledge of the global telecom ecosystem.
Since 2013, Franck has led the Orange Business Services connectivity portfolio and was instrumental in the company's global transformation towards SD-WAN, orchestration, and virtualization.
His focus on product and strategic planning for both fixed and mobile technologies paved the way for his recent appointment to Vice President, Secured Digital Infrastructure, a new strategic program focused on building the future cloud-native infrastructure to support and further our customers' business outcomes.
Franck is a frequent speaker promoting SDx technologies at industry conferences, including MEF, Cisco Live, SD-WAN Summit and other industry partner events.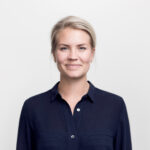 Martina Klingvall, former Telenor executive, has many years of experience in the telecoms industry working within customer experience and digitisation. After years of working across Europe and Asia, Martina noticed a gap in the market for a digital first operator service for the SMB segment especially focused on customer experience, so she decided to launch her own MVNO, Telness, to change the telco space from the ground up. By 2017, Telness became the highest customer rated MVNO in the Swedish market (4.8/5). Early on Martina decided to raise the standards in the telco industry, so her MVNO is run on a fully proprietary platform where automation, self service and customer experience is at the core.
Following the immense success of Telness, Martina took things to the next level when she decided to white label Telness's platform services and sell them on a SaaS model to other telco companies looking to digitise their offering. Realising the market's appetite for an automated digital telco enabler she boxed it up and founded Telness Tech to help maximise customer experience, minimise OPEX and increase innovation capacity. After a widely successful launch of the company and its services, Telness Tech recently raised additional €8.5m to help telcos globally digitise while putting full focus on customer experience.
Martina prides herself in delivering services business owners love, whilst constantly innovating and being a disruptive force in the industry – using cutting edge technology to make the telco renaissance a reality.
Senior Manager Technology Strategy and Architecture
Gaudensia is Senior Manager Technology Strategy and Architecture in Safaricom Plc. Her role is to drive Technology strategy and evolution by developing architectural framework required to deliver strategy, defining vision and overall Network strategy, integrating opportunities/challenges across network domains to create aligned set of strategic priorities, and ensuring creation of an effective end-to-end network to deliver future customer needs/opportunities at optimal cost.
Prior to her current role, she was the Principal Engineer Radio Capacity planning and Manager – Radio optimization for 4 years where she was in charge of forecasting and planning for future capacity requirement for the business. She has over 8 years' experience in Radio Design Planning and Optimization; where she has worked with both Nokia and Huawei for different African Markets including Kenya, Botswana, Egypt and Somalia.
Gaudensia holds a Master's degree of Information Systems from University of Nairobi and Bachelor's degree in Electrical and Communication Engineering from Moi University.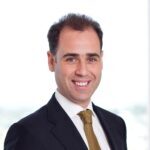 Strategy, Business Development & Transformation Director
Jesús joined Orange Spain in 2013, where he is now responsible for strategic planning, strategic projects, new business opportunities, corporate development, and fiber planning. Before Orange Spain, Jesús worked for over 12 years as management consultant for BCG based out of its Madrid and Dubai offices, where he advised telecom players across Europe, Middle East, LATAM and Asia. Jesús is a telecoms engineer from the Polytechnic University of Madrid, and has an MBA from the Massachusetts Institute of Technology (MIT).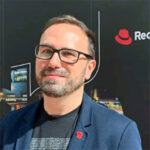 Business Development Media/Telco EMEA
Ignacio Gonzalez is responsible for the Telco Mobile Networks Business Development in EMEA at Red Hat, supporting the adoption of Open Source Technology at Service Providers, Network Equipment Providers, System Integrators and ISVs, with a specific focus on the development of NFV within Mobile Networks like Open RAN, Cloud RAN, 5GC and Private Networks. Mr Gonzalez has been with Red Hat for over 3 years in his current role.
Before Red Hat, he worked for Vodafone for 16 years in various technical and management roles at Group y Local market levels. The last one was as Head of Technology in Vodafone Partner Markets, leading the Technology function in the Middle East, CIS, and Latin America markets.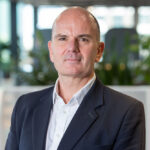 Managing Director Division X
For the last 20 years Marc has run international technology businesses across a number of industries.  Having started his Telco career at network operator Three, he spent 10 years on the Exec team of EE/ Orange UK where he built the Wholesale and IoT business.  He then moved to become the GM Europe, Middle East and Africa for First Data, a 5,500 strong organisation which he helped transform from a payment processing to a merchant solutions company through Cloud based IoT solutions.  Following this he ran the international operator business for Jasper, the world's largest IoT cloud platform, before taking over as MD of the IoT business upon their acquisition by Cisco. 
Joining Sierra Wireless he became the Chief Solutions Officer where as well as running the international business he built one of the world's largest IoT MVNO (mobile virtual network operator) businesses. 
Last year he joined BT as Managing Director of Division X, part of BT Business.  As well as running a portfolio of e2e businesses he is responsible for generating new growth through 5G/ IoT and Edge solutions that enable businesses to accelerate their digital transformations.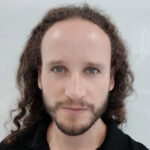 Principal Research Scientist
Nicolas Kourtellis is a Principal Research Scientist at Telefonica R&D, Barcelona, Spain. He holds a PhD in Computer Science & Engineering from the University of South Florida, USA (2012) and has over 80 published peer-reviewed papers and 6 filed patents.
Before Telefonica R&D, he did research at Yahoo Labs, USA, on online user privacy and behavior modeling, Internet measurements and distributed systems. Lately, he focuses on CyberPrivacy (Privacy-preserving Machine Learning (ML) and Federated Learning on the edge, user online privacy and PII leaks)) and CyberSafety (modeling and detecting abusive, inappropriate or fraudulent content on social media using data mining and ML methods, and how they can be applied on the edge on user-owned or network devices).
He has served in many technical program committees of top conferences and journals (e.g., WWW, KDD, CIKM, ECML-PKDD, TKDD, TKDE, TPDS, etc.), and presented his work in such top academic and industrial venues including Apache Big Data and Mobile World Congress. His work has been also covered by major news outlets such as Nature, New York Times, The Atlantic, New Scientist, Washington Post, Wired, Vice and others. In 2022, he was ranked among the World's Top 2% Scientists (2021) in the list prepared by Elsevier BV, Stanford University, USA.
Steve is an experienced Enterprise Architect with a demonstrated history of transformation and innovation within the telecommunications industry.  Skilled in IT Strategy, Business Transformation, Senior Stakeholder Management and Problem Solving.  Strong information technology professional with a BSc in Mathematics and Computer Science from Durham University.
Steve has over 25 years' experience in telecommunications and media, having previously worked at Accenture helping multiple clients with their transformation journeys.
Steve is responsible for defining the IT strategy for Three UK.  In this role he is responsible for delivering the stages of Three's IT transformation programme, working across technology, the Core NW team, and business product team to define, and drive systems improvements that will drive a better customer and employee experience, and realise Three's transformation objectives.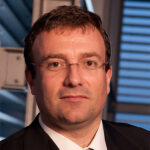 Director for Core, Transport and Service Platforms - GCTIO
Cayetano Carbajo is Telecommuncation Engineer by Universidad Politécnica de Madrid. In 1995, just after university, he joined Telefónica Móviles Spain as radio engineer. After working in radio engineering department, Cayetano is appointed manager for international projects for Telefónica Móviles.
In 2000 he moved to Morocco where he was responsible of the network deployment of Medi Telecom. In June 2001 he becomes radio access director in Telefónica Móviles Corporate unit.
In January 2003 he joined Telefónica Móviles México as CTO. In this exciting challenge, remains till May 2006 when he joined Telefónica SA as Technology Director.
In October 2014 he was appointed Telefónica Deutschland CTO. In this position he has the responsibility of deploying the network, implement the services and assuring that Telefónica Deutschland customers receive an excellent service. He faced the most challenging roll out project in the industry with a fast LTE deployment meanwhile obtaining the synergies due to the consolidation of Telefónica and Eplus networks.
Since November 2019, Cayetano was appointed Director for Core, Transport and Service Platforms in the Global CTIO unit of Telefónica where he is pushing the transformation of Telefónica networks.

Cayetano Carbajo was born 52 years ago in Cáceres (Spain); He is married and has two children of 17 and 13 years old.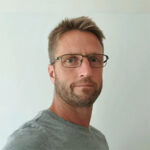 Head of ORAN Product Integration and Performance
Mark is the GSMA Technical Director for Cloud Networks. He has been focussing on the GSMA Open Gateway program federating CAMARA APIs and working within GSMA's Operator Platform Group. Prior to this he worked for Vodafone Group studying public and private MEC and as technical lead in the deployment of AWS Wavelength into the Vodafone Networks. Within Vodafone he held several technical roles including Video and TCP optimisation, the "Enjoy More" program and performance management. Earlier experience was with P3 as a senior consultant and earlier still near the beginning of time with Orange, rolling out and performance management of their UK network.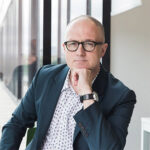 Executive Director & Chief Research Officer
Andrew leads STL Partners' research business and has over 25 years' experience working in telecoms, holding senior business and strategic roles within mobile, fixed line, VOIP and Internet services sectors.
Andrew has particular interests in how organisations and people change, AI, and neuroscience. Andrew holds a BSc in Medical Physics from Exeter and a MBA from Warwick.
Liam has been working in telecoms industry research for over 15 years and has spent most of that time covering consumer, strategy and operational activities of telecom operators globally. His primary interest lies in areas of consumer innovation and product development activities of MNOs.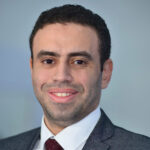 AI - Data Analytics Distinguished Engineer
Mostafa RAN AI and Data Analytics Vodafone Distinguished Engineer is a globally recognized authority in Digital Transformation and RAN strategy, design and optimization, applying AI/ML to new tools via using new innovative AI concept. He is also Chairman for ITU Network 2030, co-chairman in ITU FGML5G WG1, ETSI POC rapporteur leader and International Academia Board Member advisor. 
 
Distinguished Engineers community consists of 15 world class members (Professors and Highest standard Engineering experts worldwide), shaping the future of the technology worldwide by researches and technical consultancies. 
 
Mostafa holds a BSc in Electronics & Telecommunication and is undertaking MSc in Nano-technologies & Artificial Intelligence. He holds 4 patents, and has authored/contributed to numerous publications and participation regarding AI, Cognitive Networks in ITU-ETSI-GSMA beside his Psychology self-study.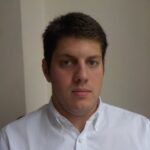 Christoforos Sarantopoulos
Senior Analyst, Service Provider Networks
Christoforos is a senior analyst that covers telco cloud and network automation. His main field of research is the implementation of network cloudification in fixed and mobile communication service provider networks. His research helps both service providers and network vendors understand the cloud technology setting and explore opportunities to expand their capabilities.
Christoforos joined Omdia in September 2022. Before Omdia, he worked as a network designer for BT, specializing in designing network performance and customer experience monitoring systems for the mobile core network. Christoforos holds a Master of Engineering in Electrical and Computer Engineering from the National Technical University of Athens and a Master of Science in Telecommunications with Business from University College London.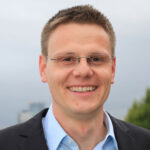 Sr. Manager Corporate Strategy
Innovation and Technology are a passion for Jens, Senior Manager Corporate Strategy at Deutsche Telekom. Being in the telco business for more than 18 years, he combines his technology and business background with entrepreneurship, foresight topics, as well as strategy and investment work. Jens is driving and advising major blockchain and Web3 related developments at DT.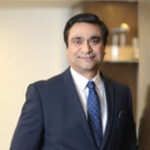 Irfan Wahab Khan is CEO of Telenor Pakistan and Chairman of Telenor Microfinance Bank (easypaisa). Prior to that, he served as Head of Emerging Asia as part of Telenor Group Executive Management. Irfan has served on many Board including Grameenphone in Bangladesh, Telenor Myanmar as chair, PTCL and USF in Pakistan.
Irfan has a long association with Telenor Pakistan being the first member of the startup team when he joined the company as Executive Vice President in 2004. Khan has over 20 years of diverse management experience with leading telecommunication companies across North America, Europe and Asia including T-Mobile, Orange and Ericsson.
Mr. Khan holds a Masters degree in Mobile and Personal Communications from University of Westminster London UK. He also holds qualifications in Financial Management from Harvard Business School, Executive diploma in Marketing from London Business School, Global CEO Program (jointly at IESE, Wharton, CEIBS), Board Governance from IMD and Business Management from INSEAD. He is also a lifetime Alumni of INSEAD and IESE.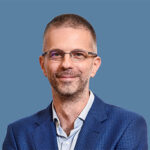 Technology & Strategy Director
Nemanja Ognjanovic, M.Sc.E.E., graduated from the Faculty of Electrical Engineering in 2005, when he started working for Telekom Srbija. In 2021 he completed the Executive MBA degree at City College of The University of Sheffield. He held several positions in Telekom Srbija, including IT support engineer, OSS project manager and Head of network planning. He is currently Director of Department for Core and Technological Strategy at Technical Division. His responsibilities cover core network planning and implementation (fixed and mobile core, multimedia platforms, messaging and VAS platforms), strategy of technology development, planning of new technologies, network architecture design, etc. His main focus areas include video content distribution, core network virtualization and evolution to cloud native environment and 5G deployment.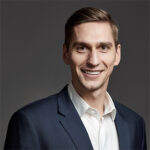 Head of Mobile Broadband Department
Ukraine Ministry of Digital Transformation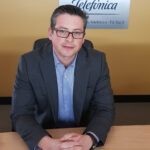 Head of Network Platforms
Alex has a post graduate degree in Telecommunication from Aston University (UK). After having performed several core network technology roles in O2 UK he joined Telefonica CTIO organisation where he now runs the network platforms team. Through his current role Alex looks after core and service platforms including service exposure, CPaaS and MaaP. Additionally to his position within Telefonica Alex recently took the chairmanship of the GSMA OPAG group in charge of defining APIs based interfaces for the operator platform project.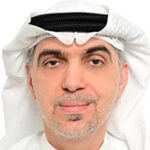 Sr.VP/Core & IoT Digital Services
Holds a bachelor degree in Communications Engineering (1994) from Etisalat College Of Engineering Sharjah-UAE (Khalifa UNV), currently working Sr.Vice President core and Internet Of Things and Digital Services under e& International with plus 28 years' experience in the Telecommunications, Technology Project Development, Operations, Planning and digital business development fields. his education coupled with his expertise and with many training courses broadened his academic knowledge creating an experienced well-educated caliber. his Strength lies in his interpersonal capabilities and leadership that enabled his company leveraging his strength to achieve best results. In addition to being Innovative and results-driven professional, details oriented, successful in business development and implementation operational strategies towards processes for Network and service Operations activities. He joined e& on 1994 and work as PSTN/Fixed Project Engineer HO, then as Engineer, E/E10B Alcatel & Nokia PSTN Switches DXB Region until he took responsibility of all UAE PSTN operation as Chief Engineer, PSTN Operation and Maintenance/DXB during 2004-2005.
Later he has been assigned as Director, Network Operations Center/Fixed & VAS until 2009,while he has been assigned as VP/Fixed & Mobile Core Operation responsible and manage of operating all of  UAE Fixed & Core networks and make sure that they are running under agreed KPIs and assigned SLAs until 2014. During 2015 till 2022 he has been assigned as VP/IoT & Digital Services under e& UAE Technology supporting business team with presales activities from requirement gathering, scoping, evaluating, building and verifying all technical aspects of proposed IoT & digital channel solutions to Etisalat business customers with full coordination with concerned stakeholders within Etisalat, Partners and the Clients and Lead the development of the strategic direction for Customer and Product domains from technology perspective, gauging and anticipating the diverse needs of Etisalat.
Finally, he has been moved to current position as Sr.VP/Core & IoT Digital services e& International to share his past experiences with all OPCOs in order to implement the best digital practice and capture the growth opportunities in new market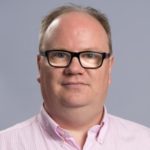 Ex Group Chief Architect, BT
Neil, named after the first man to walk upon the moon, has more than twenty years experience in networking, systems, security and technology. Neil's purpose is to get people connected and engaged with technology.
Director Strategy Architecture and Standardisation
Claire Chauvin leads Strategy, Architecture and Standardization for Orange. She reports directly to the Orange CTO and her mission is to serve the Orange countries and business units by defining the technical strategy, the end-to-end architecture for key technologies, and the standardization policy of the Orange Group. 
Amongst other technical and strategic objectives, Claire is responsible for identifying technological disruptions and evolutions, and ensuring they can deliver the best opportunities at the best moment for Orange. This involves elaboration and implementation of a standardisation strategy and roadmap that is aligned with Group strategy, and identifies the priority topics that can deliver value to operators. Accordingly, she is responsible for the Orange participation in multiple standards bodies, industrial associations and Open Source initiatives, including defining the relevant representation and managing associated budgets across the Group. 
George Njuguna is the Director, Information Technology (CIO) of Safaricom PLC. Prior to joining Safaricom, he worked at HF Group as the Chief Operating Officer. Before this, he worked at Commercial Bank of Africa as the Head of Information Technology. He has more than 22 years experience in IT, and 16 years experience in Banking and Financial Services, specifically in technology, operations, product development, project management, channel management, digital transformation and large-scale implementations.
In 2022, he was awarded Vodacom Leadership Award for Living our Purpose to create Inclusion for All. He also received the CIO 200 Global Leader Award and consequently he  was recognized among the Top 40 under 40 influential men in Kenya by Business Daily.
Timothy Creswick is the founder and CEO of Vorboss Limited, the only dedicated fibre network and internet service purpose-built for the needs of London's most demanding businesses.
He realised his entrepreneurial spirit when he started mowing neighbours' lawns in his school days to earn pocket money. He soon became interested in software when he designed a billing system which he used to invoice his customers. Following this he taught himself to code and started building websites, which helped pay his bills in university.
Vorboss started as a software consultancy 17 years ago but Tim pivoted the business when he spotted a gap in the market for top quality connectivity for businesses. Vorboss has grown 440% over the last 18 months, with over 300 people hired in just two years.
Annie Turner has researched and written about telecoms since the late 1980s in a number of roles — as editor of business titles including for International Thomson and The Economist Group, contributor to national newspapers such as The Times and FT, and as an analyst for Market Mettle and Current Analysis.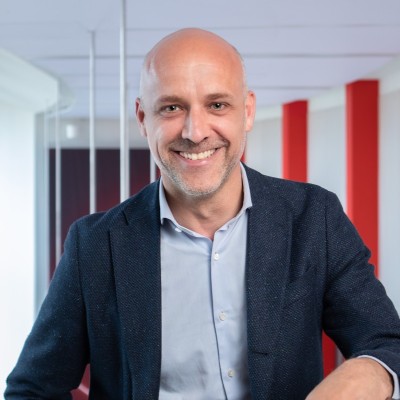 Network & Development Director
Andrea was appointed as Network and Development Director for Vodafone UK in April 2021, as part of a group-wide restructuring that saw one integrated European network. He has since managed the roll-out of Vodafone UK's 5G and fibre networks, our converged network strategy, as well as delivery of the company's network transformation and digital agenda.