Annie Turner has researched and written about telecoms since the late 1980s in a number of roles — as editor of business titles including for International Thomson and The Economist Group, contributor to national newspapers such as The Times and FT, and as an analyst for Market Mettle and Current Analysis.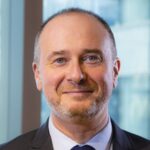 Awarded 2021 Trailblazer CTO of the year, Philippe is leading the network native to digital technology strategy for Orange Business Services.
Pro-software cultured, cloud minded and digital addicted, he brings expertise and leadership to technology specialists and executives in their transformations or innovations. With a unique 360° viewpoint on stacks, practices, tools, and on cultural transformations, he studies trends and works on future associated disruptions to understand their impacts, risks, shifts, and opportunities. He sets up the tech programs, like on Software Factory, Cloud Native, Edge Computing, platform ecosystem and API, and blockchain, to address the associated challenges. He ensures synergies between the entities involved to define orientations.
Heavily connected to the tech ecosystems, he shares his experiences and feedback with customers, partners or students through conferences, keynotes, or dedicated sessions. With a deep understanding of partners and the Open Source ecosystems, he is strongly implied in scouting to identify the most strategic and disruptive partners.
Philippe is board advisor for two startups in tech, Cycloid and Weaveworks, for which he acts in mentoring, roadmap orientation, market understanding and ensuring connections to the ecosystem.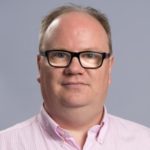 Neil, named after the first man to walk upon the moon, has more than twenty years experience in networking, systems, security and technology. Neil's purpose is to get people connected and engaged with technology.
He joined BT in 2011 as Chief Network Architect driving the network strategy for BR across all lines of business. Using simplification as a core strategy; Neil was able to realise significant savings and improved customer experience on BT's core products including broadband, voice, Ethernet and VPN. Neil was also instrumental in driving mobile and wireless as a critical capability which lead to BT acquiring 4G spectrum and building a 4G network. This lead to the acquisition of EE where Neil lead the technology workstream.
Neil is now BT Chief Architect leading Architecture and Technology direction across BT, most recently leading the strategy on BT's 5G programme and setting the strategy and architecture for BT's IT Transformation programme now known as Simplify. Neil is a BT Distinguished Engineer.
Ruza Sabanovic, born 1971, joined the green field operations in Telenor Montenegro in 1996. Since 2014 she was SVP Technology and Industrialised projects, part of the Group Industrialised Development team. She has previously served as Chief Operating Officer in Telenor India and was also heading Group network function and Group CTO forum. From 1994-2008 Ruza served as assistant professor at the Civil Engineering Faculty, University of Montenegro.
Vice President, Secured Digital Infrastructure
Franck Morales' 35 years in the industry have centered on the B2B sector and managing strategic industry partnerships, giving him extensive knowledge of the global telecom ecosystem.
Since 2013, Franck has led the Orange Business Services connectivity portfolio and was instrumental in the company's global transformation towards SD-WAN, orchestration, and virtualization.
His focus on product and strategic planning for both fixed and mobile technologies paved the way for his recent appointment to Vice President, Secured Digital Infrastructure, a new strategic program focused on building the future cloud-native infrastructure to support and further our customers' business outcomes.
Franck is a frequent speaker promoting SDx technologies at industry conferences, including MEF, Cisco Live, SD-WAN Summit and other industry partner events.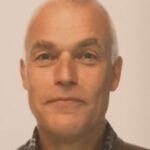 SVP Global Architecture & 5G
Dr. Terje Jensen is Senior Vice President at Telenor heading up both the Global Network Architect team and the 5G Readiness strategic program. The first role spans all network domains (RAN, transport, cloud platform, core) and setting directions for future technical solutions by defining targets, detailing guidelines, outlining solutions and executing pilots. This is a global team implying there are persons from all Telenor units and markets engaged. The 5G Readiness program addresses technical, commercial, strategic and business environment topics for all Telenor markets, which ensures that insights are readily available for main decisions and implementation. Collaboration with operators, vendors, industry fora and others are also part of the tasks across the different domains. Terje has more than 3 decades experience in the telecom area from a number of positions within areas like operations, planning, strategy and research. This includes engagements in several countries and international projects. He authored more than 200 publications. 
Johanne is the founder of NaaS Compass, a NaaS Transformation training and advisory services business complementing her Network as a Service (NaaS) adviser and consulting roles. Previously Johanne was Global Evangelist for Telstra's NaaS. Before joining Telstra, Johanne was director of orchestration product marketing at Oracle; ICT account manager with Ericsson Australia; senior analyst with Analysys Mason leading the service provider program; and marketing director with Nokia (formerly Alcatel-Lucent) OSS/BSS solutions. Following a long tenure as a board director and executive committee member of TM Forum Johanne was awarded lifetime Distinguished Fellow recognition. She continues to be an active contributor to TM Forum's Open Digital Architecture, leading the NaaS project, Autonomous Network, and Open API projects together with the MEF Lifecycle Service Orchestration (LSO) projects.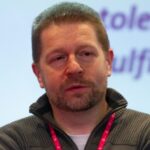 Director of Big Data Analytics
Goran Klepac, , Ph.D., Asst. Prof, senior research associate, works as a Director of Big data Analytics in Hrvatski telekom, Croatia. Previously, he worked as a director of Strategic development in Raiffeisen Bank, Croatia, as well as consultant and manager in different companies in Croatia. He has great experience as data science lead in different business areas as manager and problem solver in different domains like retail, finance, insurance, hospitality, telecommunications, and productions.
Data science project which he successfully finished in different domains captured solutions in domain of : churn, customer satisfaction prediction, credit scoring, fraud detection, recommendation engine content mining from text , advanced automatic segmentation, event based  decisioning and similar projects.
He lectures subjects in domain of data mining, predictive analytics, decision support system, banking risk, risk evaluation models, expert system, database marketing and business intelligence in different Universities in Croatia. He is an author/coauthor of more than 60 scientific works, mainly books and book chapters in domain of data science with publishers like: Springer, IGI-Global, Elsevier, CRC press.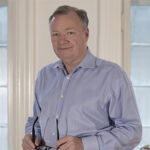 John Strand is CEO of Strand Consult, for 25 years he has worked to create transparency in the telecommunications world. His customers are telecom operators worldwide. The purpose of Strand Consult's knowledge is to make it easier for executives and boards of directors to navigate an increasingly complex world in which political and regulatory pressures increase. Around the world, telecom operators have had difficulty to consolidate the telecommunications market, especially when reducing the number of mobile operators from 4 to 3. Strand Consult has studied this topic for 20 years. Its first report featured South Korea with its 5 to 3 merger in 2000. A lot has happened since then, and Strand Consult has produced "the report of reports" which combines and summarizes all the knowledge about these mergers. Strand Consult is intrigued why some attempts to create 4 to 3 mobile markets succeed while others fail. Together with leading telecom and competition experts, Strand Consult has collected, analyzed, and distilled this knowledge into practical and actionable steps for operators. This includes the relevant legal, regulatory, historical, and technological aspects of different countries and markets.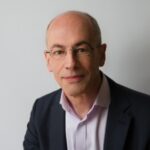 COO and Head of IoT Research
Martin holds a BSc in electrical and electronic engineering from the University of Bristol and an MBA from City University in London. He was at Ovum for 17 years, where he built up the mobile practice, was director of research and established the Wireless Intelligence joint venture with the GSMA. At CCS Insight, Martin is COO, and his research focuses on the wider role of technology in various sectors of the economy, including machine-to-machine connectivity and the Internet of things.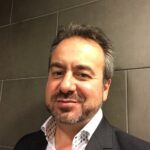 Dean Bubley (@disruptivedean) is the founder of Disruptive Analysis, an independent technology industry analyst and consulting firm based in London. An outspoken analyst & futurist with over 25 years' experience, he specialises in mobile / telecoms fields, with an eye on the broader technological, governmental and societal contexts. He is one of the leading market observers and forecasters covering 5G, Wi-Fi, edge/cloud compute, enterprise private networks, IoT, new telecom business models, voice/video communications and broadband/spectrum policy.
Prior to joining Deutsche Telekom in Aug 2018, Fabian spent 18 years researching, standardizing, administrating and designing computer networks, focusing mainly on software-defined networking, network measurement and monitoring. As part of his scientific career, Fabian worked at NEC Laboratories Europe as a Senior Researcher and as research engineer/postdoc at UPMC, in Paris, France. Fabian holds a Ph.D. in computer science from TU Berlin, Germany and a Diplom from TU München, Germany.
Amy works with world-leading operators and tech companies to define opportunities and strategies in B2B, AI and sustainability. She leads STL Partners' Enterprise and Sustainability research streams, exploring opportunities relating 5G, private networks, NaaS, key verticals, and how telcos can enable their customers' journeys to net-zero. Before joining STL in 2017, she was Head of ICT Research at Fitch Solutions.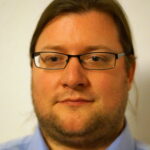 Head of Access 4.0 DevOps
Fabian Schneider leads the engineering, development and operations teams in the Access 4.0 Program at Deutsche Telekom since early 2022. Before he was responsible for the SDN Control development and the E2E system design of A4. He has been active since the beginning in the research and standards community around software-defined networks where he fostered the advancements of SDN, OpenFlow, higher-level network control abstractions and disaggregation in networks.
Prior to joining Deutsche Telekom in Aug 2018, Fabian spent 18 years researching, standardizing, administrating and designing computer networks, focusing mainly on software-defined networking, network measurement and monitoring. As part of his scientific career, Fabian worked at NEC Laboratories Europe as a Senior Researcher and as research engineer/postdoc at UPMC, in Paris, France. Fabian holds a Ph.D. in computer science from TU Berlin, Germany and a Diplom from TU München, Germany.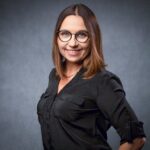 Monika Nowak-Toporowicz is the CTIO at Virgin Media Ireland, where she leads the Tech Solutions department, comprising Network Planning and Engineering, Service Excellence, Technology Operations and Technology Transformation. 
Monika has been associated with the new technologies industry in Poland and around the world for 18 years.  She has over 10 years of management experience in the areas of development, delivery and maintenance of services, as well as project and program management in strategic areas of the organization.
In the first years of her career, she was associated with the banking sector in the areas of ​​network management and security. In the following years, Monika was responsible for the implementation of new bindings and the maintenance of IP, VoIP, DTV and other services for B2B and B2C clients at UPC Polska.
For several years, Monika has been active in the Technology in Skirt association, recognizing that we gain real value as people when we start to share what we have managed to collect. The association aims to promote diversity in the technological environment. The activities undertaken in the association support ambitious, talented, and valuable women in achieving success in the professional and private field.
William is CTO at Access Partnership. He was one of the founding directors of Neul, a company developing machine-to-machine technologies and networks, which was formed at the start of 2011 and subsequently sold to Huawei and became CEO of the Weightless SIG, a body standardizing IoT technology. Prior to this William was a Director at Ofcom where he managed a team providing technical advice and performing research. He has worked for a range of communications consultancies and spent three years providing strategic management across Motorola's entire communications portfolio, based in Chicago. He was IET President 2014-2015.

William has published 17 books, 100 papers, and 18 patents. He is a Visiting Professor at Southampton University, a Fellow of the Royal Academy of Engineering, the IEEE and the IET. He has been awarded multiple honorary doctorates by the UK's leading universities and in 2018 was awarded the IET's prestigious Mountbatten Medal for technology entrepreneurship.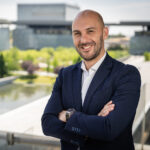 Gustavo Carvalho Domingos
Director Customer Operation & Technology
Telefonica Global Solutions
Degree in Telecommunications Engineering, Executive MBA and Master in Finance. More than 20 years of experience in the Telecommunications sector, he began his career at Telefonica, as an intern in 2000 since then, he has performed different roles at Telefonica Brasil, Telefonica SA and Telefonica Global Solutions, currently responsible for the Customer Operations & Technology Department at Telefonica Global Solutions.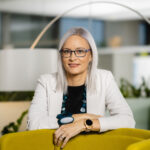 Head of IoT Technology and Innovation
Head of IoT Technology and Innovations department at A1 Slovenia d. d., subsidiary of A1 Telekom Austria Group, with 25 million customers in 7 European countries.
She is gaining work experience in the field of information and telecommunications technologies, in both small and large, international companies (former Hermes SoftLab, Hewlett Packard) since 2001. Within A1 Slovenia, she has been involved in research and innovation projects and roll-out of new technologies for several years (NB-IoT, LTE-M, 5G and related solutions and services). 
At A1 the security services present quite a fair share of the product portfolio. Naturally, security is also an important topic for anyone starting with any IoT project.
That is why she is also part of the Advisory Board of European Commission founded security focused project Palantir as a supporter. 
She is a registered researcher at the Research Agency of the Republic of Slovenia (ARRS), active in a research organization,
leads the Mobility, Transport and Logistics vertical within SRIP PMiS (Strategic Research & Innovation Partnership for the Smart Cities and Communities topic) in Slovenia and is representative of the company in CER – Center of energy efficiency solutions, largest partnership for a sustainable economy in Slovenia and in AmCham Commission for Sustainable Growth.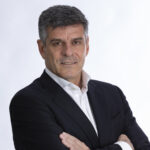 Director of Network Engineering and Operations
José Pedro Nascimento is Director of Network Engineering and Operations at Altice Portugal. He has a 32-year career in the telecommunications industry. He has worked for several operators in Portugal – among them Marconi, Vodafone, TVCabo and Portugal Telecom – and in Brazil – for oi, and then, as VP Engineering at Vivo. He was also CTO of TIMWE.TECH.
José Pedro Nascimento has a degree in Engineering from IST and an MBA from AESE/IESE.
Suzanne established and leads the Technology function in SIRO, a joint venture between Vodafone Ireland and ESB (the Irish state-owned electrical utility) which is delivering FTTH to Irish homes and businesses over the electrical network. Suzanne is responsible for the selection, design and delivery of the SIRO infrastructure rollout across network & IT including the in-home installation for end-users. Having started her career as a process engineer in pharmaceuticals Suzanne has 20 years' experience in Technology & Engineering mainly with Vodafone Group Technology across a number of markets in Europe. Suzanne is also a board member of Vodafone Group Services Ireland Limited.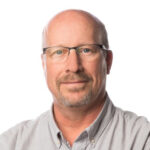 Director of Solution Strategy
Ken has a diverse background in the telecommunications industry spanning more than 30 years. He is currently focused on developing cloud-native service assurance solutions to address the unique challenges that service providers face in reducing operations costs while at the same time delivering on the promise of 5G service innovation and improved quality of experience.  
Prior to joining EXFO, Ken held leadership roles in Product Development, Solutions Marketing and Product Line Management with Nortel, Harris Broadcast, ADTRAN and Accedian Networks, focused on optical transport and Carrier Ethernet service assurance and performance monitoring.
Ken holds a Batchelor of Applied Science in Electrical Engineering from Queen's University at Kingston Ontario.
Director of Broadband Business
Katri has worked 20 years in the telco business and has experience from B2B and B2C businesses both in Finland and in globally.
She has worked in all key operator business areas including voice services, broadband, TV and devices.
Katri is currently leading DNA's Home Broadband Business. She has succeeded in growing DNA from a market challenger into a clear market leader in fixed broadband and as the forerunner of 5G in the market with different 5G product propositions including the development of DNA Home 5G (FWA).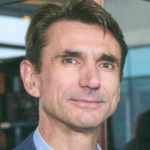 SVP Technology Innovation and Ecosystem
Juan Carlos is SVP Technology Innovation and Ecosystem at Telefonica Group, focused on technologies like Edge Computing, Network Slicing or AI. He leads the Technology Architecture and Innovation Plan and oversees Telefonica's participation in standards (O-RAN, ETSI, 3GPP…) and industry fora, representing Telefonica in bodies like the GSMA, Telecom Infra Project, 5TONIC (Telefónica's 5G ecosystem lab), INDESIA (Spanish association for the development of the Data Economy and AI in the Industrial sector) or the European Alliance for Industrial Data, Edge and Cloud.
He has developed a good part of his career at Telefonica GCTIO unit with different VP positions:  Technology and Architecture (2017-19), Radio Access (2016-17), Transport (2015-16), Operations and Plans (2010-11), Architecture and Plans (2008-9), Fixed Access (2006-7).
Along his 31 years in the Group, he has worked in several Telefónica companies: Germany (2011-14), Data Europe (Italy 2000-2, Germany 2003-5), Latam (1998-2000), R&D (1990-97), playing different technology, architecture, engineering, business development and R&D roles, with periods residing in US and Germany.
He has a Telecom Engineering degree at the Polytechnical University of Madrid and worked for seven years as associate professor of Computer Science at Carlos III University in Madrid.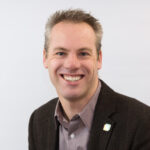 Director Consumer and Connectivity
Kester joined CCS Insight in October 2010 and holds the position of Principal Analyst. He has established a reputation as an informed commentator on his principal focus areas of mobile operator strategy, European and US markets, telecoms regulation and LTE. Kester came to CCS Insight from Nokia, where he held the position of market analyst, specialising in mobile operator intelligence and device forecasting. He was previously a senior research analyst with Informa Telecoms and Media. 
David Palmer is a digital visionary and global platform innovator. He is the Vodafone Business lead for Blockchain technology, and he has been key to exploring the application of blockchain to telecoms and wider business.
David is an expert on the convergence of digital technologies and new business models, and he is currently exploring the opportunities associated with IoT, Blockchain, DeFi and Metaverse.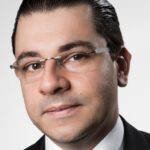 Principal Solutions Architect
Dr. Muslim Elkotob (M.Sc. TU München, Germany, PhD LTU, Sweden) is a Principal Solutions Architect at Vodafone with a lead design and business development role and end-to-end responsibility in the Enterprise Business Line. He works on driving innovation and standardizing architectures in the areas of SDN/NFV, Autonomics, Slicing and Security in Beyond 5G and IoT. He is an IPv6-Forum Fellow and delegate with lead roles in various SDOs including ETSI, TMForum, ITU-T and IEEE. Dr. Elkotob is Chairman of ETSI AFI (Autonomic Future Internet), Vice Chairman of ETSI TC INT, and Vice-Chairman of ITU-T Focus Group on Testbeds Federations (FG-TBFxG). Having a career background of 18+ years with vendors, service providers and R&D, he has spent the last eight years strengthening Vodafone's role in the enterprise Value Chain as a global player with a powerful infrastructure and autonomic IT services on top.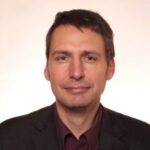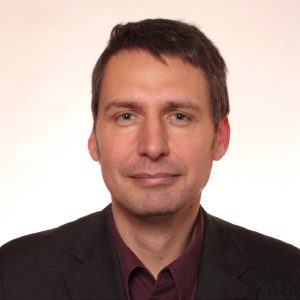 Patrik Rokyta is the VP of Systems Architecture at NetNumber, that delivers interGENerational signaling, security, routing and global data solutions to the telecommunication industry. 
Patrik has been with NetNumber since 2013.  His focus is on the use of the cloud-native technologies in the public/private cloud, and in virtual infrastructure environments. Over his seven years with NetNumber, Patrik has been instrumental in helping communication service providers build economic and effective telecommunication networks including the 5G core. In addition, Patrik and his team are responsible for architectural issues in the areas of telecommunication system security, delivery and deployment automation, OSS integration, network service management, and orchestration.
Prior to joining NetNumber, Patrik was with Nokia Siemens as a Product Manager with a focus on customer projects and deployments in the LTE data, VoLTE, VoIP and Unified Communications space.
Patrik holds a PhD in electrical engineering from the Technical University of Ilmenau, Germany and is based in Munich, Germany.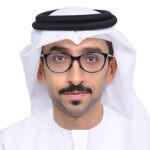 Vice President/Synergy & Operation Support
Mohamed Almarzooqi leads the network synergy for e& international operations in 16 different operators. He is also leading the technology innovation and introduction of new technology and solution in e& international footprint.  
 Mohamed Almarzooqi also leads the Middle East operators alliance for the implementation and introduction of Open RAN in the region (the alliance contains STC,  Zain, du, Batelco, and Omantel ). Mohamed has 23 years of experience in the telecoms sector.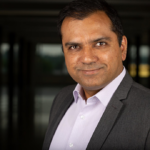 Head of Operations Strategy
Abhilekh is a business-driven Telecom executive with >23 years of Network & IT experience in Operations, Managed Services, Solution Architecture, Cloud deployment & migration, Digital Transformation and Software Development. Over the last 5 years, Abhilekh has worked for Three UK, Vodafone and OneWeb to help deliver exceptional customer experiences, transformed operations, helping establish business & service-oriented approach & mindset.
He currently works for Three UK as a Senior Operations Strategy executive accountable for strategic direction for Service Operations and Assurance for Networks and IT. He is responsible for developing the strategy and operating model enabling operations to address customer expectations, business imperatives, technology evolution and regulatory and security mandate.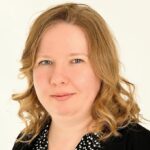 Global Edge Computing and 5G Principal Manager
Joanna Newman is the Global Edge Computing and 5G Principal Manager, working in Vodafone's Network Strategy and Architecture function. She leads Vodafone's Edge Computing Technology Strategy, which delivered the first AWS Mobile Edge Computing nodes in Europe, operating in London, Dortmund, Berlin and Munich. She has worked for best of breed technology companies globally and received multiple awards for outstanding technical achievement for her projects in telecoms, broadcasting, security, and cloud transformation. She is currently based near London, and participates in multiple industry bodies about the future of Edge. 
Partner and Research Director
Andrew leads STL Partners' research business and has over 25 years' experience working in telecoms, holding senior business and strategic roles within mobile, fixed line, VOIP and internet service sectors.
Andrew has particular interests in how organisations and people change, AI, and neuroscience Andrew holds a BSc in Medical Physics from Exeter and an MBA from Warwick.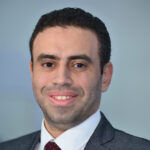 AI - Data Analytics Distinguished Engineer
Mr. Essa is a globally recognized authority in Digital Transformation and RAN strategy, design and optimization, applying AI/ML to new tools via using new innovative AI concept. He is also Chairman for ITU Network 2030, co-chairman in ITU FGML5G WG1, ETSI POC rapporteur leader and International Academia Board Member advisor. 
 
Distinguished Engineers community consists of 15 world class members (Professors and Highest standard Engineering experts worldwide), shaping the future of the technology worldwide by researches and technical consultancies. 
 
Mostafa holds a BSc in Electronics & Telecommunication and is undertaking MSc in Nano-technologies & Artificial Intelligence. He holds 4 patents, and has authored/contributed to numerous publications and participation regarding AI, Cognitive Networks in ITU-ETSI-GSMA beside his Psychology self-study. 
Dana is a telecom and technology analyst and consultant with nearly 40 years of broad market expertise. She has advised clients for 23 years on technology, automation, and go-to-market strategy and related market sizing, forecasting, and share across network and software topics spanning network and cloud automation, NFV/SDN, OSS/BSS, packet/optical, mobile/wireless, and capex/opex at Blue Heliotrope, Analysys Mason, Ovum (now Omdia), and RHK.
Prior to her industry analyst role, Dana worked for 16 years in the communications industry as a product marketing manager, a software quality assurance analyst, and a network engineer at what is now Verizon. Dana holds an MS in Management from MIT and a BS in Engineering from Cornell University.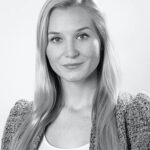 Director of Digital Capability Building
Sarah Buschmann is Director of Digital Capability Building at Virgin Media O2, one of the largest
converged mobile & broadband operators in the United Kingdom.
Building up digital practices in green field settings in different industries, Sarah is experienced in creating digital capabilities within the technology and product space, enabling sales, care and xsus to thrive digitally. From setting up an agile practice to ensuring an optimised user experience, from creating an app strategy with focus on user engagement to building the capability of a centralised customer communication, Sarah ensures a data driven and customer centric approach, pushing for automation where possible.
Coming from an entrepreneurial and digital pure play background, she drives the set-up of a digital habitat (and best practices) from evolution to establishing a digital first culture, creating a stream of constant innovation in building future capabilities.
Sarah holds an MBA from Kellogg University in partnership with WHU and IIM, has studied in the
UAE, the US, China and India as well as Germany and is a passionate evangelist for all things digital.
Outside of VMO2, Sarah is working as a Birkman coach helping individuals succeed with their
personal lives, finding the difference and overlap between their strengths and their needs and is an advocate for women in business.
Kyrylo is a top manager with more than sixteen years of experience in managing IT-infrastructures of Ukrainian and international companies. Kyrylo has skills in running projects for developing hybrid cloud infrastructure, modernization of core business-processes, investment and introducing a new product to the market.  
Before joining Ukrtelecom Kyrylo Honcharuk held a position in IT-departments of large enterprise companies, including Ukraine's largest energy holding company DTEK, telecommunication company "VimpelCom Ukraine" and others. Kyrylo has presented keynote reports at international IT conferences in Ukraine and the EU. Mr. Honcharuk was awarded the BEST CIO 2019 in Ukraine telco sector. 
Daniel Danon has been active in the international telecom world for almost his entire working life. He started his career as a system architect and test engineer at NEC Telecom Modus Ltd, and after graduating at INSEAD, he became product manager at Liberty Global/UPC in the Netherlands. In 2009, he moved to Budapest where he initially worked as senior consultant at Solon and then became Director of Business Development and New Enterprise Services at Vodafone Hungary. In 2014, Daniel returned to Liberty Global in Amsterdam, where he worked as Director Product Strategy and VP Product Planning & Research. In 2020, he joined Eurofiber, a provider of digital infrastructure which is active in the Netherlands, Belgium, France and Germany as Group Director Products & Solutions. In 2021, he became Managing Director of Eurofiber Cloud Infra.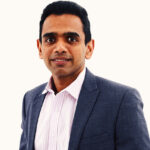 Principal in Network Strategy
Viraj has over 18 years of experience in developing telco solutions and innovations and is currently working as a Principal in Network Strategy for BT. His current focus is on innovations enabled by 5G, such as 5G SA, Network Edge, Private Networks, Centralised RAN and IoT. Viraj has previously worked on WiFi, small cells and rollout of FTTP covering innovation, strategy and product development. Prior to that he worked in wireless research having read for a PhD at the University of Cambridge.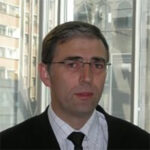 Director Network Strategy
As part of ABI Research's 5G Markets research service, Senior Analyst Leo Gergs has a special focus on the commercialization of 5G, covering 5G use cases across several enterprise verticals and their financial impact. His area of expertise lies in identifying key enterprise vertical requirements, mapping them to 5G capabilities, and, in turn, identifying what the future use cases and potential new business opportunities will be for the new generation. Leo is in regular exchange with different enterprise verticals and associations like the 5G Alliance for Connected Industries and Automation (5G-ACIA) and the 5G
Nik Angelov leads Product Strategy at WIM Technologies since 2019. Previously he has worked as a technical solution manager for Ericsson and has 10 years of first-hand experience in the telecoms industry, working with mobile operators in Europe, Africa, Asia and Oceania. Following completion university education in Germany and UK, Nik started his career as a graduate engineer in Ericsson working on radio network optimisation. His experience includes management of service delivery, network automation, process and team transformation.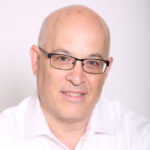 Director of Security Product Marketing
Barry Spielman is the Director of Security Product Marketing at Allot. Prior to joining the Allot team Barry held marketing management positions at networking and cybersecurity companies including Sixgill, Verint and Gilat Satellite Networks. He holds a BA in Political Science from Bar Ilan University, an MA in International Relations from George Washington University and an MSM in Business Administration from Boston University.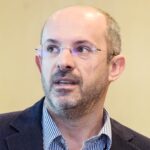 Senior Technology Consultant
Francisco received his degree in Electrical and Computers Engineering from the Instituto Superior Técnico – University of Lisbon (Sep/91) and his PhD (Nov/00) from the Technical University of Madrid, in the Telematics Engineering Department, in the area of Distributed Management of Telecommunication Networks.
In September 1991 he started working at what is today Altice Labs, where he currently is a senior technology consultant and leading the "Services and Networks Architecture" team. His main activity has been in research, development projects, demonstration, implementation of customer solutions, technical training for senior managers, and internal and external consulting.
He specialized in IP networks and services, focusing on local and fixed access networks (DSL, GPON and HFC), IPv6 and Multicast, but also on IMS, LTE / EPC and VoLTE, C-RAN and MEC. More recently, he focused in 5G and related technologies (e.g. SDN and NFV), development, deployment scenarios and use cases.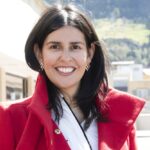 Dynamic Spectrum Alliance
Martha Suarez was born in Bucaramanga, Colombia. She received her degree as Electronics Engineer from the Universidad Industrial de Santander in 2004. During her undergraduate studies she participated in an exchange program with the Ecole Superieure Chimie Physique Electronique de Lyon, France in 2001. She received her master degree in high frequency communication systems from the University of Marne-la-Vallee, France in 2006 and her Ph.D. degree from the University Paris-Est in 2009.
She joined the department of Telecommunications and Signal Processing at the École Supérieure d'Ingénieurs en Électronique et Électrotechnique de Paris ESIEE and the Esycom Research Center where she worked on wireless transmitter architectures. In 2011 she was awarded with a Marie Curie Fellowship and worked at the Instytut Technologii Elektronowej ITE in Poland for the Partnership for Cognitive Radio Par4CR European Project. Her research interests were in the areas of wireless system architectures and the design of high performance Radio Frequency RF transceivers.
Since 2013 she joined the National Spectrum Agency in Colombia, ANE, where she worked as Senior Adviser to the General Director and supported international activities of the Agency. Afterwards, in December 2015, she became the General Director of ANE and continued promoting the efficient use of the Spectrum and the mobile broadband connectivity in Colombia. Since the 1st of May 2019, Martha Suarez is the President of the Dynamic Spectrum Alliance DSA, a global organization advocating for laws and regulations that will lead to more efficient and effective spectrum utilization, which is essential to addressing key worldwide social and economic challenges.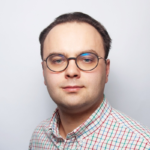 Practice Leader - Telecom & Media
Konstantin Besfamylnyi is a Practice Leader for Telecom & Media at Intellias – a specialized mid-market IT services firm 
with a range of offerings tailored to the needs of CSPs and their solution providers (NEPs, ISVs, etc.). Intellias helps telecom companies achieve a competitive advantage, win, and grow.
Previously, he was a founding partner of Very Good Advisors (VGA) – a tech-focused strategy consulting house – and prior to that served as Chief Operating Officer of several fast-growing product startups. Before that, Mr. Besfamylnyi was with PwC Advisory Strategy & Ops and Risk Consulting practice in the US aligned to the Technology, Media, and Telecom (TMT) sector. Earlier in his career, he was a Director of Business Development at Comverse Technology (acquired by Amdocs) and an Application & Software Product Manager at Huawei.
Konstantins has an M.B.A. degree from Carnegie Mellon University Tepper School of Business and a B.S. degree in Telecom Engineering from Odessa National Academy of Telecommunications.