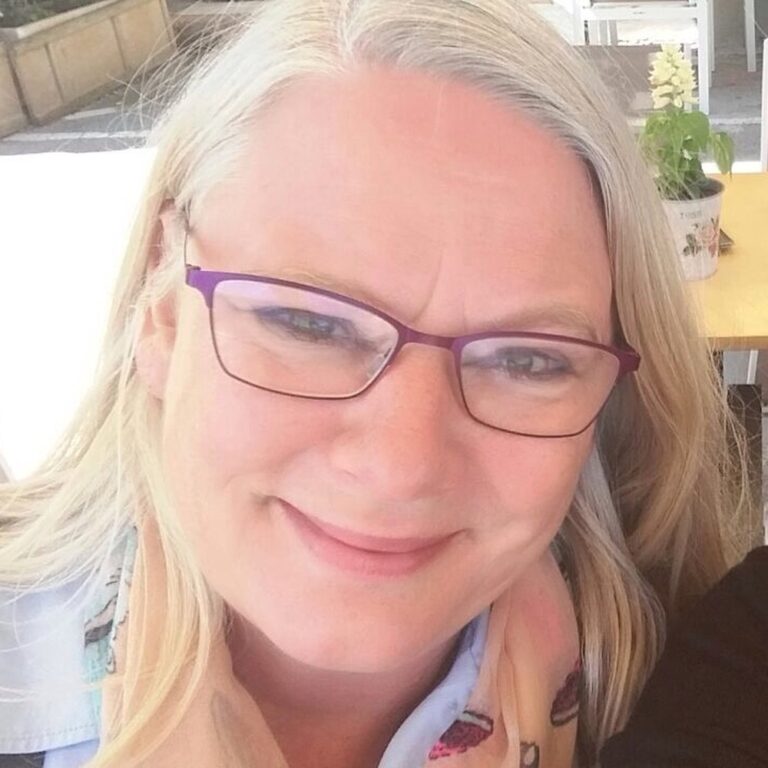 Mobile Europe & European Communications
Annie Turner has researched and written about telecoms since the late 1980s in a number of roles — as editor of business titles including for International Thomson and The Economist Group, contributor to national newspapers such as The Times and FT, and as an analyst for Market Mettle and Current Analysis.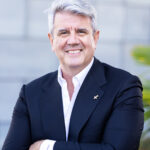 Enrique Blanco Nadales, born in Madrid in 1959, studied Physics at Universidad Complutense de Madrid and Master PDG at IESE.
After a period of three years in Standard Eléctrica (a company associated to the multinational ITT) as a Software Designer in System 12, he joined the National Telefónica Company of Spain in 1985 in the Direction of Technology, assuming different responsibilities in the area of Digital Switching.
In 2000 he started his activity in the Operations of Telefónica de España, assuming different roles and holding several positions such as Director of Madrid, Director of Local Operations, Director of Operations and Director of Network Operations and Engineering.
In 2011 he is appointed Global CTO of Telefónica SA and in 2017 Global Chief Technology & Information Officer (GCTIO) and he is currently the Chief Technology & Information Officer (CTIO).
Member of the Executive Committee of Telefónica since November 2019.
He has received several international awards, such as CTO of the year in 2014 by Mobile Europe, CTO of the year in the World Communications Awards 2019 and CTO of the year in 2021 by Mobile Europe. He is also decorated with the Military Merit Medal with a white badge in December 2016.
Professionally Hrvoje lives in the cloud. Among other things, he is responsible for design and deployment of Core Network Functions. In a nutshell is creating and executing safe journey from VNFs to CNFs and harvesting all the benefits on that road. In parallel he is passionate about Artificial Intelligence implementations in Telco domains. His telco journey started more than 20 years ago in A1 Telekom Austria, followed by T mobile Croatia. In 2021 he joined Three UK where he is currently working as Core Network Director.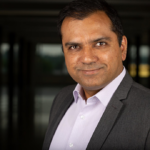 Head of Operations Strategy
Abhilekh has rich experiences In Network & IT Operations, Managed Services, Solution Architecture, Digital Transformation and Software Development. Over the last 5 years, he has helped deliver superior customer experience, transformed operations based on a business-oriented & service-based approach & mindset for Three UK, Vodafone and OneWeb.
He currently works for Three UK as part of the Service Operations and Assurance for Networks and IT. Through continuous evolution of Operations strategy and operating model, he is enabling operations to address customer expectations, business imperatives, technology evolution and regulatory and security mandate.
Yesmean is a Principal Consultant at STL Partners and leads our Slicing and Private Cellular practice.  She has led and managed consulting projects with both operators and technology companies across various areas, including private networks, network slicing, edge computing and IoT. Recent projects have involved evaluating and defining the strategy, proposition go-to-market and messaging for leading technology companies in private networks and mobility. Before joining STL, she held various consulting roles at Deloitte and IBM.
David Palmer is a digital visionary and global platform innovator. He is the Vodafone Business lead for Blockchain technology, and he has been key to exploring the application of blockchain to telecoms and wider business.
David is an expert on the convergence of digital technologies and new business models, and he is currently exploring the opportunities associated with IoT, Blockchain, DeFi and Metaverse.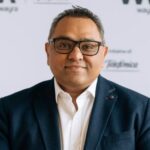 Head of Strategy, Innovation & 5G IoT
Sandeep is Head of Strategy, Innovation & 5G IoT in the Market Development unit in Virgin Media O2 Business. The team is responsible for driving growth to the organisation by establishing new and digital-first revenue streams from high-growth markets like 5G, IoT, Data Analytics and Artificial Intelligence. 5G IoT has been a key focus of innovation and the team has been responsible for identifying, trialling, and launching new 5G products and Private Network solutions to market in record time.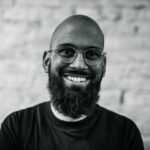 Head of iotcreators.com at Deutsche Telekom IoT
After fifteen years, Afzal still does not know what he likes more. Technology or marketing? So he decided to stick with both.
He describes himself as tech-enthusiast, explorer and someone who tries to eliminate corporate bullshit. 
Founded iotcreators.com – a corporate startup within Deutsche Telekom IoT – to make telco IoT services more accessible for the market.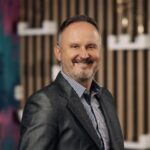 CTO & Member of the Board
Zoran Vehovar joined Telemach at the start of 2021.
Working in Slovenia, the region and Canada, Zoran has gained extensive managerial and professional experience as a CTO in telecommunications, IT and cyber security industries.
He holds a Master's degree in electrical engineering and is a certified information systems and cyber security auditor.
He was one of the pioneers in the development of 2G and 3G mobile communications in Slovenia, and later gained experience with fixed-line telecommunications technologies.
He is in love with technology and is particularly passionate about providing high quality of service.
In his free time, he enjoys cycling, skiing, trekking and travelling the world.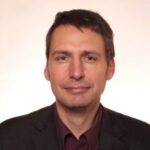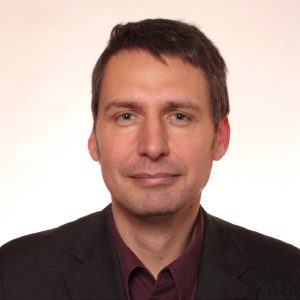 Vice President – Systems Architecture and Future Technology Research
Patrik Rokyta is the VP of Systems Architecture and Future Technology Research at Titan.ium Platform LLC.
Formerly NetNumber, Titan.ium Platform LLC has a new name but the same continued singular focus of providing the industry with the most flexible and powerful platforms to help our customers build out global carrier networks and secure private communication services.
Patrik has been with NetNumber / Titan.ium Platform LLC since 2013.  His focus is on the use of the cloud-native technologies in the public/private cloud, and in virtual infrastructure environments. Over his nine years with NetNumber / Titan.ium Platform LLC, Patrik has been instrumental in helping communication service providers build economic and effective telecommunication networks including the 5G core. In addition, Patrik and his team are responsible for architectural issues in the areas of cloud-native transformation, telecommunication system security, delivery and deployment automation, OSS integration, network service management, and orchestration.
Prior to joining NetNumber, Patrik was with Nokia Siemens Networks as a Product Manager with a focus on customer projects and deployments in the LTE data, VoLTE, VoIP and Unified Communications space.
Patrik holds a PhD in electrical engineering from the Technical University of Ilmenau, Germany and is based in Munich, Germany.
Yogesh joined Tele2 in 2021. In 2014-2020, Yogesh served as VEON's Group CTO and a member of VEON's executive board. Prior to joining VEON, he was the CEO of Telenor India (Uninor), following a number of senior technology and business roles in Europe, North and South America, China and South Asia.
Yogesh is an Executive MBA graduate of IMD in Lausanne, Switzerland, and holds a degree in engineering from MSU University in India. He is a firm believer that digital transformation requires a customer centric, data driven and "clean-sheet" thinking in order to deliver tangible results.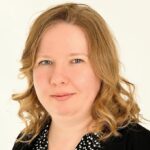 Director Global Edge Computing
Joanna Newman is the Director of Global Edge Computing for Vodafone's Network Strategy and Architecture function. She leads Vodafone's Edge Computing Technology Strategy, which delivered the first AWS Mobile Edge Computing nodes in Europe, operating in London, Dortmund, Berlin and Munich. She has worked for best of breed technology companies globally and received multiple awards for outstanding technical achievement for her projects in telecoms, broadcasting, security, and cloud transformation. She is currently based near London, and participates in multiple industry bodies about the future of Edge.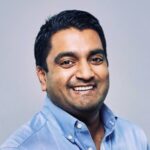 Director of Enterprise Portfolio Businesses
Faisal Mahomed leads BT's portfolio stand-alone business units.He has had an extensive career across a range of markets and industrial verticals driving innovation throughout. Most recently has led team responsible for deployment of 5G in a number of broadcast environments including the Commonwealth Games.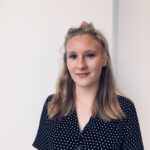 Principal Consultant & Edge Practice Lead
Tilly is a Principal Consultant at STL Partners and the Edge Computing Practice Lead. She has led consulting projects with both operators and technology companies across a number of domains including network automation, edge computing and 5G B2B strategies. She has authored research reports including "Building telco edge infrastructure: MEC, Private networks & vRAN" and "Recovering from COVID: 5G to stimulate growth and drive productivity". Tilly holds a BA from University of Oxford and an MA from University of Pennsylvania.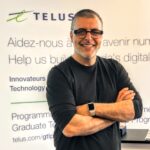 Director of Technology, Strategy and Architecture
As a member of TELUS's CTO office and as  Director, Technology Strategy and Architecture, Samer is leading a team of Principle Technology Architects, Product Managers and Business Development leaders to define the strategy, business model and technology options of TELUS's 5G, IoT, Edge Compute and Smart Cities technology road-maps. 
Previously Samer was the Vice President of Innovation at du. Samer was responsible for new product and service initiatives including new enterprise products and services, partnerships, video strategy, digital channels as well as home security, entertainment and lifestyle products.  Prior to that Samer lead Siemens Mobile Networks Technical Consulting (Munich and Dubai) and started his career in telecom as a software development manager at TELOS Technologies  (Richmond BC). 
Samer holds a Stanford LEAD: Corporate Innovation Certificate from Stanford University Graduate School of Business, a Bachelor's of Science in Computer Engineering and a Bachelor's of Science in Computer Science from North Carolina State University.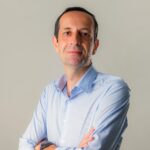 Director of Innovation and Strategy
Paulo is an Experienced Executive Manager, with over 30 years of professional experience with a proven track record in the Telecommunications and Information Technology Industries, and strong expertise in executive management, telecom and information technology Innovation, strategy, product development, growth management, business development and communication.
Most of his career was developed at Portugal Telecom and Altice Groups, in both Portugal and Brazil, where he has been responsible for several leadership roles in developing new Telco/IT platforms and in national/international R&D projects, including design, development and delivery of Innovative products and solutions operating commercially at several telecom companies across Europe, Latin America and Africa servicing today more than 250 million telecommunication services end customers.
Former CEO of the Altice Group subsidiaries in Brazil, currently leads the "Digital and Innovation Strategy" Unit at Altice Labs – the global Altice Group R&D company.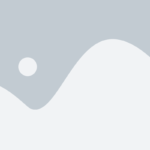 2G/3G/LTE & Microwave skill centre director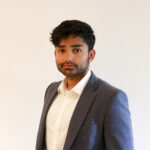 Principal Consultant and Digital Health Lead
Darius is a Principal Consultant at STL Partners and leads our Digital Health Practice. He has led a range of client projects within edge computing, 5G, and data analytics. His primary focus is on looking to unravel how these technologies can help support the transformation of the healthcare industry and a drive towards digital health. Darius holds a BSc in Biochemistry from Imperial College London.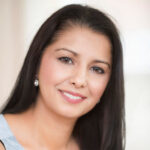 Senior Technology Strategy Manager
Rubi Kaur is a Senior Technology Strategy Manager at Vodafone Group, responsible for strategy development and adoption of Vodafone's Tech2025 Strategy. With over 20 years of managerial and technical lead experience from previous roles at BT, O2 and the UK Government, Rubi has led award winning teams to win the Business Green IT Team of the year and the UK Government Finance Award for Sustainability. She is fellow and former Trustee of the British Computer Society, Chartered Institute of IT and is chair of the Vodafone Women in Technology network.
Rubi's passion is to help design and build progressive, fair, inclusive, ethical and responsible digital technology for everyone. For the last 4 years Rubi has featured in the Computer Weekly list of most Influential Women in technology.
Kyrylo is a top manager with more than sixteen years of experience in managing IT-infrastructures of Ukrainian and international companies. Kyrylo has skills in running projects for developing hybrid cloud infrastructure, modernization of core business-processes, investment and introducing a new product to the market.  
Before joining Ukrtelecom Kyrylo Honcharuk held a position in IT-departments of large enterprise companies, including Ukraine's largest energy holding company DTEK, telecommunication company "VimpelCom Ukraine" and others. Kyrylo has presented keynote reports at international IT conferences in Ukraine and the EU. Mr. Honcharuk was awarded the BEST CIO 2019 in Ukraine telco sector. 
Ali brings with him more than 20 years of experience in supporting high growth companies. Before joining the Uptime Institute Ali served at Workshare as CMO. In his previous roles he has driven sales and marketing initiatives for high growth companies and served as CMO at SkyDox, Director of Marketing at Interxion (NYSE:INXN), Director of Marketing EMEA for SPL WorldGroup (now a part of Oracle (NYSE:ORCL), and Marketing Manager EMEA and Asia-Pacific at Kana (NASDAQ: KANA).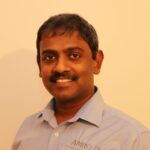 DR. Aparajithan Sivanathan
Head of Digital Technology
Dr. Aparajithan Sivanathan is the head of Digital Technology at Advanced Manufacturing Research Centre North-West. Sivanathan leads the 5G Factory of the Future Testbed programme. He comes from a multidisciplinary background of manufacturing, electronics, and computing. He received a MSc in Mechatronics engineering from King's College London and a PhD from Heriot-Watt University. Sivanathan has received 10million+ grants from DCMS, Innovate UK, EPSRC Network Plus, and funds from various key industrial players in Aerospace and Manufacturing for research and development. His current research interests generally fall into the area of 5G for manufacturing, real-time human-in-the-loop knowledge capture, and Intelligent factory ecosystems.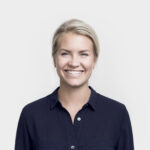 Martina Klingvall, former Telenor executive, has many years of experience in the telecoms industry working within customer experience and digitisation. After years of working across Europe and Asia, Martina noticed a gap in the market for a digital first operator service for the SMB segment especially focused on customer experience, so she decided to launch her own MVNO, Telness, to change the telco space from the ground up. By 2017, Telness became the highest customer rated MVNO in the Swedish market (4.8/5). Early on Martina decided to raise the standards in the telco industry, so her MVNO is run on a fully proprietary platform where automation, self service and customer experience is at the core.
Following the immense success of Telness, Martina took things to the next level when she decided to white label Telness's platform services and sell them on a SaaS model to other telco companies looking to digitise their offering. Realising the market's appetite for an automated digital telco enabler she boxed it up and founded Telness Tech to help maximise customer experience, minimise OPEX and increase innovation capacity. After a widely successful launch of the company and its services, Telness Tech recently raised additional €8.5m to help telcos globally digitise while putting full focus on customer experience.
Martina prides herself in delivering services business owners love, whilst constantly innovating and being a disruptive force in the industry – using cutting edge technology to make the telco renaissance a reality.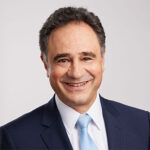 Managing Partner, Global Practice Leader TIME
Karim is the Managing Partner of Arthur D. Little Austria and leads the TIME practice globally. He has 24 years of experience with ADL in the telecommunication area. Prior to ADL he worked with a leading global telecom supplier.
He is a driver of structural changes at corporates, advisor of governments and institutions globally with a spirit of challenging the "status-quo" and "breakthrough innovation". Besides he is member of several expert panels and thinktanks related to TIME (standing for 4 industries: Telecommunications, Information Technology, Media and Electronics).
Karim holds an MSc, MBA and PhD (Tunisia – Lycée El Menzah V, France – Lycée JB Say/ESEM, US – UC Berkeley and Austria – TU Wien).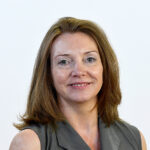 Joann currently leads the Beyond Connectivity Initiative at TM Forum, helping our members to derisk their diversification strategy and grow their business beyond connectivity into new industry verticals such as enablement of connected healthcare and digital transformation of manufacturing.
She is a transformative technology leader who has led the development of two of the most successful areas of TM Forum, Open APIs and Business Architecture. The Open APIs from concept to global adoption in the Telecommunications industry and the Business Architecture methodology as the pivotal framework to enable capability driven CSP diversification for growth into and beyond new market opportunities.
Joann is a proven technology leader, with over 25 years industry experience, initially in consumer electronics and subsequently in Telecommunications working at both network and OSS/BSS architectural layers. Joann is TM Forum's representative on Global Industry Organisations (GIO), leading the eHealth (Pandemic) focused initiative and represents TM Forum on NGIoT, Next Generation IoT and advisory board to the European Union. Joann also leads TM Forum's representation in the 5GEM, Enabled Manufacturing project, a consortium lead by Ford Motor Car and Vodafone. Joann graduated with first class honors, BSc in Information Technology majoring in Telecommunications from Dublin City University and MBA from Open University.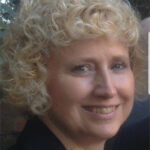 Health and Care Sector Lead
With specialist skills in transformational change and large-scale programme management, Jayne has spent the last 18 years helping NHS, Local Authorities, and wider health systems, to redesign pathways and implement new models of care, more latterly harnessing the benefits of technology and connectivity. Jayne has worked with national teams looking to transform paediatric and elective care, and local teams delivering integrated care records. Jayne was part of the GDE programme since its inception; working alongside NHS Digital, the GDE Trusts and latterly the University of Edinburgh, to deliver the programme's baseline review, learning network and evaluation. Latterly she has worked with a number of ICS' on the Covid restoration and recovery programmes.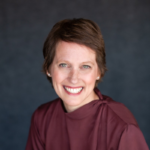 Jennifer is Senior Vice President, 5G Acceleration, Verizon Business. She is an experienced sales leader and general manager with an aptitude for creating diverse teams and fostering global perspectives. She is responsible for catalyzing the adoption and commercialization of 5G across industries and enabling the rapidly scalable deployment of 5G solutions to businesses in the U.S. and around the world.
With keen knowledge of customers' operations and unique needs, Jennifer and the 5G Acceleration Team use Verizon's strength in building reliable networks and intelligent connectivity solutions to help businesses realize new capabilities, solve operational problems, and get to revenue faster. 
Prior to joining Verizon Jennifer served as the President, BT in the Americas and MD, Technology, Life Sciences and Business Services where she led BT's entire Americas team in the United States, Canada and Latin America and ran a global sales vertical focused on Technology, Life Sciences and Business Services customers. As the leader of one of three global vertical sales units, Artley built and grew relationships with BT's top 800 customers in this ~£1.2B sales channel. She brought together the knowledge, resources, and skills of her global team in order to address customers' complex digital transformation with insight, consistency, and agility.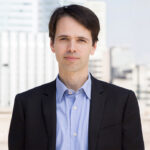 Research and Innovation Director
Romain oversees both R&D and Innovation at Transatel (subsidiary of NTT.Ltd). As a seasoned cellular connectivity expert, Romain leads research and development programs about SIM / eSIM technology, IoT security and private 5G networks. Prior to co-founding Transatel, Romain was responsible for Value Added Services at Alcatel, where he focused on subjects related to security, mobile Internet, and m-business. He represented Alcatel in organizations for standardization such as ETSI and WAP Forum. Romain also spent 2 years in Japan where he was in charge of a technological survey regarding telecommunications. Romain has an engineering degree from ENSEEIHT (Ecole Nationale Supérieure d'Électronique, d'Électrotechnique, d'Informatique et d'Hydraulique de Toulouse).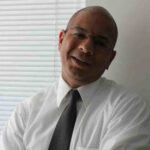 Specialist Radio Design and Engineering OpenRAN
Gustavo works as a Specialist Radio design and RAN Vendor Manager in ORAN Software and System development Team at Vodafone Group. He is also co-leader at TIP Subgroup Outdoor Macro.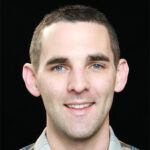 Principal Solutions Architect
Scott Stimson is a Principal Solutions Architect with the AWS Telecommunications team where he helps customers innovate, by differentiating their business, while transforming the end customers' experiences. Scott is passionate about guiding customers on their cloud journey, building innovative solutions for complex problems. In his spare time, Scott enjoys experimenting with technology, visiting new places, and all things outdoors. Scott has 15 years' experience supporting enterprise, service provider, and digital native customers.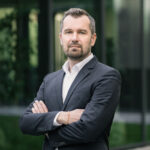 Director of Infrastructure and Services Maintenance
Daniel's telco experience started over 20 years ago and has been going across many business areas such as finance, network planning and deployment, R&D and infrastructure operations. He is currently in charge of infrastructure and service maintenance for Orange Poland, defining and executing strategy for network operations and safe transformation including energy usage optimization and decarbonization. Daniel has experience in ICT managerial and professional areas leading of complex programs and helping organizations to make performance improvements, proven by several key projects as data centers building, power purchase agreement implementation, IT systems transformation and many others. Passionate about team building based on different background people to take together the business challenges.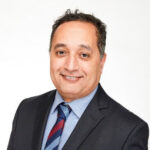 VP Strategic Technologies
Malik Kamal-Saadi is head of the Strategic Technology Group at ABI Research focussing on transformative technologies and Innovation across various industries, including Consumer and Industrial Telecommunications, Enterprise IT and OT Technologies, Consumer Electronics, IoT, and other Adjacent Markets. In his role, Malik is leading a number of ABI Research activities, including thought leadership, consultancy services, syndicated services, strategic positioning services, market forecasts and market intelligence, competitive assessments, and market analysis.
Before Joining ABI Research, Malik was a Principal Analyst at Informa Telecoms and Media, covering a wide range of topics, including Devices, Networks & Infrastructure, and Multimedia Services. He has planned, authored, and co-authored many studies in various areas, including Artificial Intelligence, 5G Technologies, and Use Cases, Sensor Networks, IoT Technologies, Future Mobile Handsets, Mobile Application Platforms and Operating Systems, Mobile Broadband Networks, and Devices, Mobile Web Applications Development, Converged Networks and Devices, Mobile VoIP, Mobile Access at Home.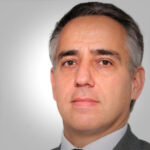 JAVIER GONZALEZ VELAZQUEZ
Global Head, Strategic Partnerships
Javier joined Truphone in 2014, since then he has held different senior positions at the company. In his current role as Global Head of Strategic Partnerships Javier helps companies to exploit eSIM technology and connectivity services as a catalyst to transform how they interact with their customers and partners to provide fully digital mobile services.
Javier has over 25 years of experience in the technology business, holding different leadership roles at companies like Colt Technology Services or Telefónica.
Stuart Walsh is a consultative technical sales leader with over 25 years of experience helping customers deliver solutions for success. As the leader of the product division at Creativity Software, a wholly owned subsidiary of SS8 Networks, Stuart is passionate about introducing next generation solutions and services to network operators and enterprises and driving business growth. Stuart also has a depth experience in voice and data applications for both Enterprise and Service Provider customers. 
Michael has worked in the telecommunication industry for the better part of two decades, in roles ranging from engineering to product management, and business development. He has been involved with location technology since 2003, when he joined SnapTrack (a Qualcomm subsidiary). Prior to joining SS8 in 2020, Michael was responsible for growing the global Location-Based Services business for Comtech Telecommunications through channel partners and IoT OEMs. 
Inderpreet is Omdia's Senior Analyst for telco cloud. Her research focuses on communications service providers' (CSP) adoption of cloud computing and relevant technologies across fixed and mobile network infrastructure. She tracks and monitors key providers across the network domain, including public cloud providers, which are enabling telco infrastructure migrations to cloud-native and virtualized platforms. While doing so, her research also helps CSPs to uncover opportunities and expanding capabilities in the edge cloud value chain.
Inderpreet has over 12 years of experience as an industry analyst and consultant delivering strategic advisory to communications service providers, system integrators, and vendors. She has strong experience in tracking key industry trends and implications across the TMT value chain. Inderpreet holds a Bachelor of Engineering in computer engineering and an MBA in marketing from the University of Pune, India.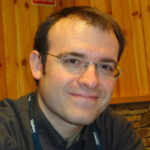 Francisco Javier Ramón Salguero
Head of Network Virtualisation
Since 2000, Francisco-Javier has worked in Telefónica Group. Former head of the IP Network Technologies group in Telefónica I+D, since 2008 he has led network virtualisation initiatives in Telefónica, from initial R&D prototypes to the Network Virtualisation Initiative and the NFV Reference Lab in Telefónica GCTO Unit. Since 2021 he leads the Multi-Cloud Tools Initiative in Telefónica GCTIO Unit.
Additionally, he has been chair of the Performance and Portability Expert Group and the Working Group of Testing, Experimentation and Open Source in ETSI NFV ISG. Since April 2016, he is Chairman of Open Source MANO (ETSI OSG OSM) project on Management and Orchestration for NFV.
His expertise areas are network virtualisation, IP network architecture, traffic capture and analysis, QoE modelling, network planning and dimensioning, routing, network performance and data analysis. He is author of several patents and technical papers in these fields.
Francisco-Javier has achieved a Master Telecommunications Engineer qualification at the Technical School of Telecommunications Engineering of Málaga (Spain), 2000, and a Master's Degree in Economics at UNED (Spain), 2006.
Author of 8 patents and numerous papers in the fields of network virtualisation, traffic analysis, quality of experience, network Planning, and Internet of the Future, and member of the program committees of several national and international conferences.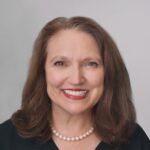 Head of Business Development and Partner Management for Private networks
Catherine has held senior positions in the telecoms and technology in the USA, UK and Europe for the past 20 years. Over the last eight years Catherine has worked on Private Mobile Networks projects ranging from manufacturing to ports and airports. In addition to bringing the best of 5G innovation to industry and the public sector, Catherine's work on the board of the Kay Mason Foundation, which funds high school scholarships for impoverished children in South Africa, has given her a renewed passion for using 5G to help to bridge the digital divide that exists in the UK today.
As part of ABI Research's 5G Markets research service, Senior Analyst Leo Gergs has a special focus on the commercialization of 5G, covering 5G use cases across several enterprise verticals and their financial impact. His area of expertise lies in identifying key enterprise vertical requirements, mapping them to 5G capabilities, and, in turn, identifying what the future use cases and potential new business opportunities will be for the new generation. Leo is in regular exchange with different enterprise verticals and associations like the 5G Alliance for Connected Industries and Automation (5G-ACIA) and the 5G Automotive Association (5GAA). He is also involved in calculating the economic value of 5G across different verticals and its contribution to global Gross Domestic Product (GDP).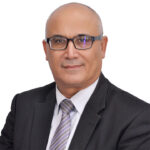 Security Executive Director
With over 28 years of managerial experience in different telecommunication fields, including six years as Chief Information Security Officer, and 6 years as Internal Audit Executive Director, Sami has extensive knowledge of information security, Internal Audit, Risk Management and Internal Control. ​
As Telecom Engineer, Sami has also good expertise of telecommunication technologies and trends. He was Mobile O&M Director at Tunisie Telecom and supervised as Regional Director the infrastructure deployment for both fixed and mobile networks in three Tunisian Departments. ​
Additionally, Sami is an expert assistant at the Tunisian University where he teaches Management Information Systems and Information Security. He holds an MBA of Paris Dauphine University-France and two Telecom Engineering diplomas of SUPCOM Tunisia.
Sami is the winner of the Inspiring Leader of the year 2022 Award at North Africa Com virtual event, organized by Informa.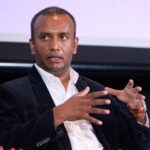 Senior Enterprise Solutions Architect
Anuradha (Twitter: @AnuradhaU) is an expert in the field of Telecom & Technology and currently working as a Senior Enterprise Solutions Architect at Sri Lanka Telecom. He has nearly 2 decades of industry experience in strategy, architecture, engineering, design, plan, implementation, maintenance of CSP Networks, and solution designing. He is actively involved in the strategy formation of his company's Digital Transformation, Softwarization (SDN, NFV, Cloud), SD-WAN and R&D.  
He is an Award-Winning MEF Subject Matter Expert for SD-WAN. He is also a MEF SD-WAN Certified Professional. 
Anuradha is also a regular invited speaker at many international conferences. He also worked as a Visiting Industrial Fellow at the University of Hertfordshire and currently working as a guest lecturer at the University of Peradeniya, Sri Lanka and as a faculty at CTO, UK. He holds a BSc. Eng.(Hons). He is also an ITIL, senior member of IEEE, Fellow of IET, Fellow of BCS, and member of ISOC.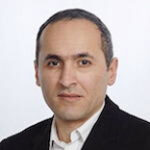 Principal Telecom Solutions Architect
Ammar Latif is a Principal Telecom Solutions Architect at Amazon Web Services (AWS). He enjoys helping customers in using cloud technologies to address their business challenges. Throughout his career, Ammar has collaborated with a number of Telecom and Media customers globally. Ammar holds a Ph.D. from New Jersey Institute of Technology.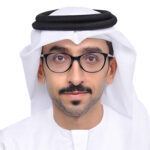 Senior Vice President/Access Network
Mohamed Al Marzooqi leads Etisalat international Technology with responsibility for Access Networks in Middle East, Africa and Asia.
In his previous role with Etisalat international, he served as Vice President of Synergies and Operation. Mohamed was responsible for the synergies between Etisalat OpCos. As part of his Synergies rule, Mohamed Al Marzooqi is the creator of two alliance), the GCC Open RAN alliance and the GCC Sustainability alliance between the telecom operators in the Arabian Gulf Region (STC, Du, Zain, Ooredoo, Batelco and Oman Tel) .
He was involved in evaluate the expansion opportunities for business acquisition into high growth emerging markets.
Before joining Etisalat international in 2011, Mohamed served as Network Vice President in Mobily where he was part of the business start up team in the 2nd Mobile operator in kingdom of Saudi Arabia. Mohamed was in charge of mobile network rollout in one of the fastest and busiest mobile networks in the Middle East.
Mohamed Joined Etisalat UAE in 1998 and worked for 6 years as manager of network Operation where he was in charged of insuring highest quality of service to Etisalat subscribers and was in charge of testing and introducing 1st mobile broadband service over 3G network in UAE in 2003.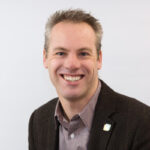 Director, Consumer and Connectivity
Kester has more than 15 years' experience in the mobile industry and curates our research into consumer and connectivity services. He is an informed commentator on network operator strategy, European markets, telecom mergers and acquisitions, 5G networks and regulation. He is frequently quoted in industry publications and national media. Kester joined CCS Insight in 2010 from Nokia, where he held the position of market analyst. He was previously a senior research analyst with Informa Telecoms and Media.